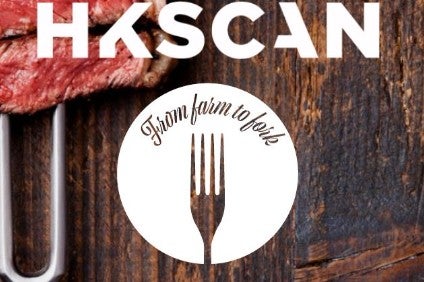 Finnish meat processor HKScan has announced a new management team as part of its restructuring plans.
And it has confirmed that it will reduce its headcount in Finland by 74 employees as it seeks to make annual cost-savings totalling EUR10m (US$11.2m). In February, it announced up to 220 jobs could go in total as it aimed to "improve its competitiveness in all its markets" following the booking of a EUR51.2m loss for 2018.
Today (3 April) it revealed the management team to take the business forward. Amongst other changes, it has named Jyrki Paapa as chief financial officer (CFO) and Mika Koskinen as chief operating officer (COO).
Koskinen, who will be in charge of HKScan's operations and technology, started at the company in January. Previously, he worked in several senior leadership positions at Finnish dairy cooperative Valio.
Paappa has previously worked as CFO of fellow Finnish food group Raisio, among others. He will start in his new position on 8 April.
Current CFO Mikko Forsell is leaving the company.
The management re-shuffle has been announced as HKScan revealed it had completed statutory negotiations in its home market "affecting all white-collar employees and management as part of a programme to boost operational efficiency".
It said: "As an outcome of these two processes, HKScan will reduce its headcount in Finland by 74 employees. The headcount reduction will be implemented by terminating fixed-term and permanent employment contracts and through retirement arrangements."
The company added that negotiations are still on-going in other countries in which it has operations.
CEO Tero Hemmilä said: "We plan to work hard and focus our efforts on improving our financial situation. During the recent negotiations, we were pleased to hear useful ideas from our personnel for clarifying the roles and responsibilities in the organisation and improving our future performance.
"We will put those ideas to work in our forthcoming systematic efforts to improve our efficiency and competitiveness."
The group previously announced 165 lay-offs in October following the news it was seeking to reap EUR40m in savings by 2020.