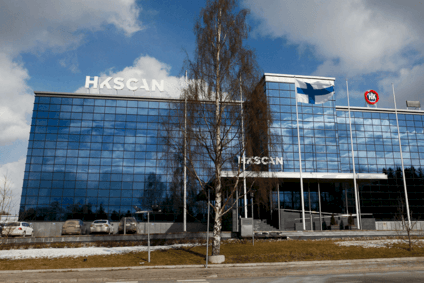 Finland-based meat processor HKScan has confirmed its latest restructuring measures in Denmark will lead to the loss of 88 jobs.
Last month, HKScan outlined plans to revamp plants in Vinderup and Skovsgaard to improve efficiency. Slaughtering and deboning at both sites were to be centralised at the Vinderup facility. The Skovsgaard factory was to keep its packaging and warehousing operations.
The company said up to 95 staff could lose their jobs and today (28 January) announced 88 jobs would go.
HKScan said the moves could lead to "an annualised cost reduction and profit improvement" of over EUR5m (US$5.7m).
The company has recently embarked on a drive to reshape its business. Last month it also announced plans to sell a slaughterhouse in Sweden.
Just before Christmas, HKScan outlined plans to sell an egg business in Estonia and the bulk of a hatchery unit in Finland.
Last year, management jobs in Finland were also cut, Estonian units merged and a plant in Sweden closed. It also sold its half of a venture in Poland.
However, in October, HKScan also announced plans to invest EUR85m at plants in Finland and Estonia.