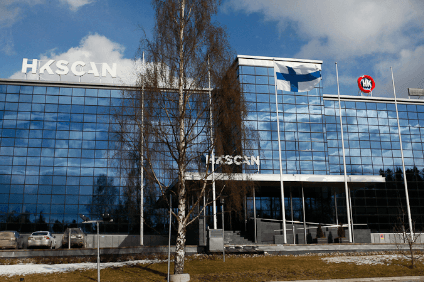 HKScan, the Finnish meat processor, booked lower earnings for the first half of the year on the back of declining sales and margins.
The company said that net sales decreased to EUR880.3m (US$1.02bn) in the January-to-June period, down from EUR921.8m in the comparable period of last year. HKScan attributed the drop to ongoing declines in Finland and Sweden. In its other markets, HKScan said net sales were "close" to last year's levels.
Six month operating losses were higher year-on-year, rising to a loss of EUR17.3m compared to last year's loss of EUR2.6m. "Although Denmark slightly improved its EBIT and the Baltics remained unchanged, Finland and Sweden showed a decline, bigger than estimated, resulting in the group's comparable EBIT being lower than in the first half of 2016," the company said.
HKScan's net loss totalled EUR18.3m compared to a loss of EUR9.6m in the first half of 2016.
CEO Jari Latvanen said that the second quarter was "again challenging" particularly in Sweden and Finland. He stressed that the company is making headway on lowering its operating costs and confirmed that the group has completed statutory negotiations in May over the loss of 160 jobs.
"Despite the challenges we have succeeded to complete all the milestones of our development roadmap. The group leadership team has been appointed, the operating model has been renewed and the new organization has been in effect since 1 June 2017," he said.
"During the spring, we have also been evaluating our strategic market presence and the cornerstones of our future success. We have made good progress in this area and are now finalising the definition of our renewed strategic direction. We will communicate the strategy during the third quarter and start a firm implementation of it during the fall."
HKScan confirmed its outlook, which the company downwardly revised earlier this month. It estimated its comparable operating profit for 2017 will stay below the previous year's level of EUR13.2m.