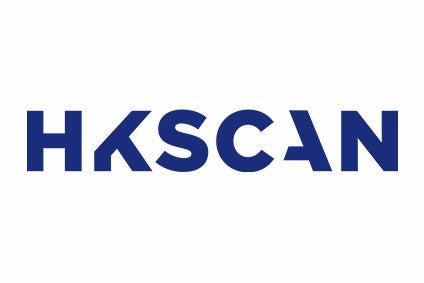 HKScan is initiating statutory negotiations with employees under the Finnish meat processor's previously-announced restructuring exercise, which could result in more job losses.
The Helsinki-listed meat products manufacturer said today (22 October) that its new operating model will affect white-collar workers but is not expected "to have a major impact on the group's number of employees or employment terms". However, it added "the planned operating model renewal can possibly lead to headcount reductions or material changes in employment contracts only in Finland".
HKScan has been reducing its headcount over the past year as part of a plan to realise EUR10m (US$11.1m) in annual cost savings under a three year EUR40m efficiency programme. In May, the company revealed it had cut 183 jobs, including 69 in Sweden. It had previously flagged up to 165 group job losses last October.
Chief executive Tero Hemmilä said in today's statement: "The planned operating model renewal will play a key role in the three-year turnaround programme launched last spring and in implementing the new strategy currently under development. The goal of the operating model renewal is to strengthen the company's market area-level profit responsibility and management.
"We are also pursuing clearer ways of working and a strong customer- and consumer-driven way of operating. According to the plan, the group-level synergies will be leveraged also in the future."
As the loss-making business seeks to improve efficiency in its operations in Finland, a maximum of 25 people could have their contracts terminated based on "preliminary" estimates, HKScan said. Those jobs would be targeted at its Rauma poultry unit in Finland and would affect "white-collars, senior white-collars and management".
In addition, the company may look to reduce the headcount at its Outokumpu and Paimio units next year through temporary lay-offs, both white collar and factory employees.
HKScan said it expects to complete the review process before the end of the year once statutory negotiations have concluded.