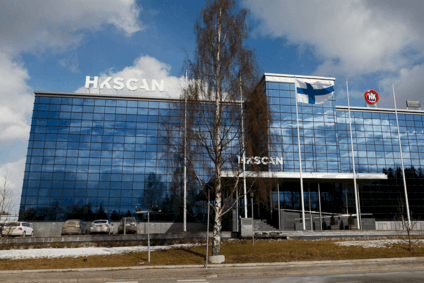 HKScan, the European meat group, said it made "excellent progress" in its strategic transformation throughout 2014, a year of strengthening profits.
The company revealed full-year net profit rose to EUR57.1m (US$58.5m) in the 12 months to end-December, up from EUR9.8m in the prior year. EBIT climbed to EUR55.5m versus EUR11.7m in 2013. Sales were down slightly at EUR1.99bn, compared to EUR2.11bn.
The strong profit expansion reflected HKScan's efforts to improve margins by focusing on cost cutting and selling off under-performing units. HKScan's bottom line was also lifted by efforts to pay down debt. The company said it saw improved results in its largest markets – Finland and Sweden – but flagged a "disappointing" performance in the Baltics, which were hit by the Russian embargo, and Denmark.
"The profit development programme for 2014 proceeded as planned, and we met our target of achieving an annual cost reduction exceeding EUR20m and a reduction of over EUR50m in net debt," CEO Hannu Kottonen commented.
Looking to 2015, HKScan said it anticipates an improvement in operating profit. The group said it expects its performance to strengthen in the last quarter of the year.