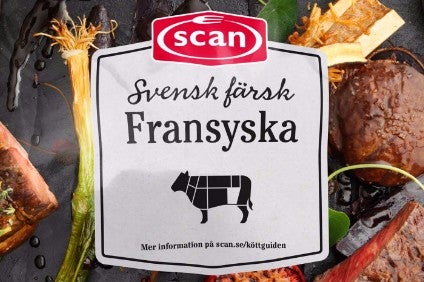 HKScan, the Finland-based meat group, today (3 May) reported a first-quarter loss – albeit lower than a year earlier – amid a 4% decline in sales.
Jari Latvanen, HKScan's president and CEO, described the performance during the period as "dissatisfactory" but the company maintained its forecast for its 2017 comparable EBIT to match last year's EUR13.2m (US$14.4m).
HKScan generated a first-quarter loss of EUR7m, although that was lower than the EUR9.4m booked last year for the first three months of 2016.
On a reported basis, HKScan posted an operating loss of EUR6.8m, up from the operating loss of EUR4.3m filed for the first quarter of 2016.
HKScan made a comparable EBIT loss of EUR6.8m, higher than the EUR3.1m a year earlier.
Falling margins from processed products in Finland weighed on the results, while the reported numbers included one-off costs.
Net sales were down 4.2% at EUR420.7m, with sales lower in each of HKScan's four markets of Finland, Sweden, Denmark and the Baltic states. However, HKScan sought to emphasise sales in Sweden, "in particular continued to decline whereas the other market areas were close to the level of the previous year".
Alongside the publication of the first-quarter results, HKScan said 160 jobs at the business would go as it sets up a new "operating model" to try to improve its performance.
Latvanen said: "The new strategic direction and operating model will together secure us a sharper focus on consumers and customers. It will also give us the leading role in the food value chain as one, unified company. By putting all these measures into effect, we will strive to improve our recipe to being more competitive and consequently more profitable."