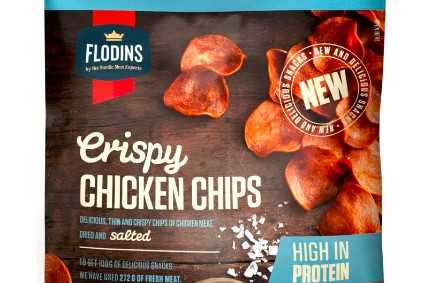 HKScan, the Finnish meat group, has announced the appointment of Jari Latvanen as its new chief executive.
Latvanen will join HKScan by the end of November "at the latest", the company said today (27 May). Until Latvanen takes up his post, acting COO Aki Laiho will continue to oversee the group. Laiho took the helm at HKScan after chief executive Hannu Kottonen exited the firm in January. At the time,the company did not provide a reason for Kottonen's departure.
Latvanen comes to HKScan from packaging group Stora Enso, where he has served on the executive management team and as head of its consumer board since 2015. Previous jobs include a stint as CEO of Findus Group's operations in the Nordic region, as well as "leadership positions". at Nestle.
He was also sales and commercial director at HK Ruokatalo – the precursor of HKScan – where he worked from 1995 to 2000.
"Jari Latvanen has solid experience managing the entire food chain from farm to fork. He also has a convincing track record of successful leadership in the fast-moving consumer goods business in an international environment and first-hand experience working on HKScan's home markets," chairman Mikko Nikula said. "In my opinion, with Jari as our leader, we can develop HKScan's business towards even more consumer and customer oriented direction thus making the corporation even stronger for its personnel, customers and owners."
Latvanen said he was "delighted" to return to HKScan. "HKScan's high-quality products, well-known brands, responsible operating policy and skilled personnel are the very assets we need to succeed in this ever-changing competitive environment and to develop the company on the course set by the Board of Directors," he said.
Former HKScan CEO Kottonen assumed the helm at the business in 2012. Under his leadership the group embarked on an overhaul designed to improve profitability by cutting costs and focusing on higher margin branded products. The company has increased investment in branding and expanded into new markets – such as Asia – while working to reduce production costs.
HKScan's annual results for 2015 showed the impact of the changes it made to its operations during the year. Net profit fell from EUR57.1m to EUR1.9m in 2014, a year when HKScan benefited from the sale of its stake in a venture with Danish Crown.
Its EBIT of EUR9.6m compared to the EUR55.5m generated in 2014. Underlying EBIT hit EUR21.5m, up sharply from the EUR12.4m HKScan made in 2014.
Net sales were down 3.6% at EUR1.92bn.
Earlier this month, HKScan posted lower sales and profits for the first quarter of 2016 on the back of price pressure in its domestic pork market and higher beef costs in Sweden.