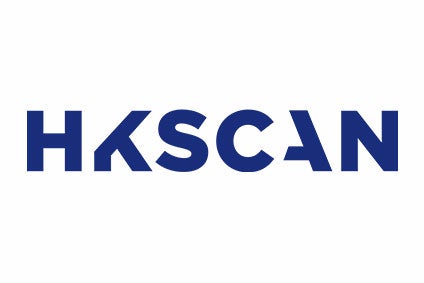 Meat processor HKScan today (8 February) announced plans for job cuts and a review of the group's operating model to "improve profitability and competitiveness" after a "weak" performance led to a sharp drop in operating profit for 2016.
Finland-based HKScan booked comparable EBIT for last year of EUR13.2m (US$14m) compared to EUR21.5m in 2015. Net sales fell to EUR1.87bn compared to EUR1.91bn in the previous year.
The company said the biggest decline in EBIT was in its Sweden market area, due to a weak sales performance, especially in the processed category. "Performance in Sweden was also impacted by the higher purchase prices and the scarcity of beef on the market," the company said.
"In Finland, full-year EBIT remained behind the previous year due to the weak first half of the year," HKScan said. The Baltics "showed a slight improvement" and the company said its Denmark market area "continued performing well on the domestic retail market, but challenges in exports continued".
The company booked a full-year loss of EUR3.6m compared to a profit of EUR1.9m for 2015. Profit before taxes for the period was EUR0.9m versus EUR2.2m in 2015.
President and CEO Jari Latvanen, who was appointed last year, described HKScan's performance in 2016 as "weak". He said: "The group's smallest market, the Baltics, was the only area that was ultimately able to improve its comparable operating profit from the previous year, despite the severe internal turbulence it faced at the end of the year. Sweden was a particular disappointment, having lost market share and falling clearly behind its previous year's result. Finland recorded slight growth in net sales for the whole year, and its operating profit improved year-on-year both in the third and the fourth quarter."
The company said its outlook for 2017 "aims to reach the comparable EBIT of 2016".
Latvanen will now start a review of the group's operating model including a "partial reorganisation" of operations, HKScan said in a statement released alongside its results.
"The goal of the review is to renew HKScan's offering with a sharper focus on consumers and customers, to improve the efficiency and transparency of the meat value chain, and to upgrade the productivity of its internal processes," the company said. "The strategic aim of these changes is to improve the company's profitability and competitiveness and to seek profitable growth on its home and export markets."
On job losses, HKScan said its "estimated possible headcount reduction" would not exceed 150.
HKScan warned earlier this year that it expected a sharper decline in 2016 operating profit than previously suggested.