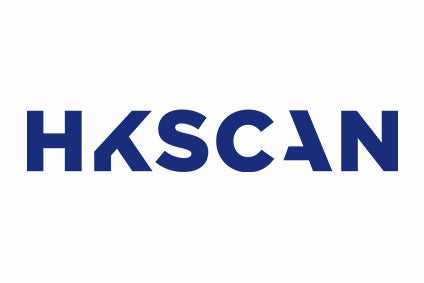 HKScan said its board has approved a new strategy focused on improving profitability and turning the Nordic meat processor into a "versatile food company".
The Helsinki-listed business said today (6 November) the strategy will centre on a "turnaround programme" from 2019 to 2021 with a key aim to "achieve a leading position" in its home market of Finland and increase exports, particularly to Asia. It will also include a country-specific operating model.
"Strong partnerships are part of the strategy and provide the foundation for achieving the goals," HKScan said in a statement. "In addition, the company's goal-oriented sustainability work will be more firmly incorporated as a basis for our business and consumer brands."
HKScan added that its long-term targets remain the same: to achieve EBIT of more than 4% of net sales; to reach a return on capital employed (ROCE) of 12% of net sales; get to net gearing of less than 100%; and provide net dividends of more than 30% of net profit.
The company made the announcement alongside its third-quarter and nine-month results, with HKScan reporting a loss for the latter period of EUR16.7m (US$18.5m) based on EBIT with margins remaining negative at minus 1.3%. Net sales over the nine months rose 1.6% to EUR1.28bn.
"The clear improvement of the poultry business performance in Finland continued and was the most significant factor strengthening the group's EBIT and cash flow," the company said in the earnings commentary. "Improvement was also seen in commercial performance, operational efficiency and cost control."
HKScan also revealed more details of its previously-announced capital-raising exercise saying it generated EUR71.9m from the share issue.
Commenting on the strategy plan, chief executive Tero Hemmilä said: "Consumers' purchasing habits and behaviour are changing rapidly. At HKScan, we believe in the future of varied, healthy and responsibly-produced food.
"We are planning to move to a country-specific operating model that aims to enhance customer and consumer satisfaction and to clarify profit responsibility. We will also continue our strategic assessments related to the company structure and look at the positioning of different markets as part of the group's business operations."
While meat and associated products will remain at the company's core, HKScan said it is seeking to expand into new product categories and raw materials, adding that the "foodservice channel is growing and opening interesting opportunities for the food industry."
"HKScan will continue investing in growth and in strengthening its position in evolving and growing sales channels," the company said. "Together with our strengthening product portfolio, new commercial concepts and digital solutions will support the company's growth."
Earlier in the year, HKScan revealed it was seeking to reap EUR10m in annual cost savings as part of a three-year, EUR40m efficiency programme by 2020, which it said in October could result in more job losses. The company has been in the process of cutting staff over the past year, and previously announced its review process should be completed before year-end once statutory negotiations with employees have concluded.