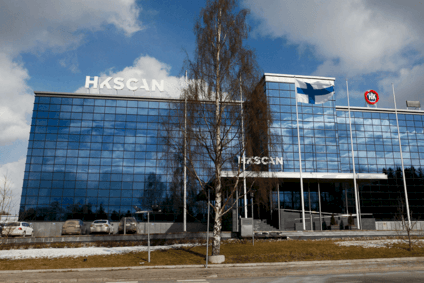 Meat processor HKScan has announced plans to restructure two of its plants in Denmark – a move it expects to lead to up to 95 staff lose their jobs.
The Finland-based group said the facilities in Vinderup and Skovsgaard would be revamped as it looks to create "an efficient production platform" that allows profitable growth.
HKScan said it has decided to "centralise" poultry slaughtering and cutting at the Vinderup site. The group said investment over the last two years at Vinderup had increased slaughtering and deboning capacity, leading to excess capacity in the network.
The Svoskgaard plant will continue to have packaging and warehousing operations. The moves are expected to be completed by the end of March.
"We need to adjust our production capacity in line with market demand. At the same time, cost reductions are required…We are confident that by realising the plan, we can improve capacity utilisation and create a competitive cost base and new opportunities for profitable growth," said Anders Jeppesen Jensen, general manager of HKScan Denmark.
The changes will result in a net headcount reduction of approximately 85 to 95 employees. HKScan said it was targeting an "annualised cost reduction and profit improvement" of in excess of EUR5m (US$5.95m).
The company has recently embarked on a drive to reshape its business. Just before Christmas, HKScan announces plans to sell an egg business in Estonia and the bulk of a hatchery unit in Finland.
Last year, management jobs in Finland were also cut, Estonian units merged and a plant in Sweden closed. It also sold its half of a venture in Poland.
However, in October, HKScan also announced plans to invest EUR85m at plants in Finland and Estonia.