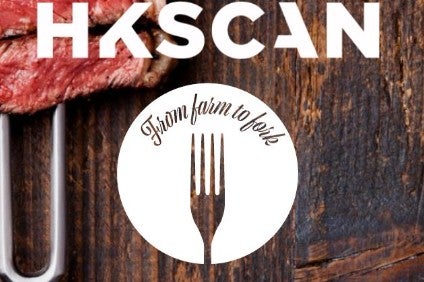 HKScan is to start exporting to China following the establishment of a joint venture with a local food business.
The Nordic food group is setting up a joint venture in China with Zhejiang Qinglian Food Co.
The agreement, signed in Haiyan, a town near Shanghai where Qinglian Food is headquartered, will see Finland-based HKScan's products – with an emphasis on pork – targeted at the Chinese retail, industrial and horeca sectors.
The deal follows HKScan's announcement at the end of last year it had gained approval from the Chinese food authorities to launch exports from Finland to China.
Specifically, the Chinese food authorities granted an export permit to HKScan's Forssa plant.
The targeted export volume for the first year is 3,000 tonnes of pork meat, with plans to triple that volume by 2020.
Relative to current pork production volumes, that would mean that at least 5% of Finnish-grown pigs would end up on Chinese dining tables through HKScan's export chain.
HKScan, which produces meat and prepared products including ready meals, said it plans to establish a new footprint on the Chinese market with "premium-category, value-added products such as sirloin and tenderloin".
CEO Jari Latvanen said: "This joint venture opens up a completely new, one-of-a-kind market for Finnish pork. By commercialising and offering products in the premium category, we are taking the world-class expertise of Finnish pork producers to a whole new level of added value.
"This creates new revenue opportunities throughout our entire production chain and builds confidence in the international competitiveness of Finnish food production."
Exports are scheduled to commence during the first half of this year.
Founded in 2001, Qinglian Food has built up the sale of well-known, high-quality pork meat brands in China. Like HKScan, the company controls the entire value chain from primary production to processing, sales and marketing.
Latvanen added: "Qinglian Food embraces the principles of responsibility and transparency throughout the food chain, which is fully in line with the core of our from farm to fork strategy.
"Qinglian Food has an impressive track record of successfully developing new brands and concepts, which was a key condition for our collaboration. In addition, Qinglian Food's in-depth knowledge of the Chinese market offers significant potential for the future advancement of HKScan's exports."
HKScan exports meat to nearly 50 countries. This includes pork exported to numerous EU countries as well as to New Zealand and Japan.
In 2017, HKScan generated net sales of EUR1.81bn, down 3.2% on 2016. It booked an operating loss of EUR40.3m and a net loss of EUR42.4m amid the ramp-up of a poultry plant.
Announcing its 2017 results on 7 February, HKScan said: "Our performance is not yet acceptable and we are in an early phase of the turnaround. The Rauma poultry unit ramp-up phase has been more challenging than anticipated and has eroded our result significantly. It increased operative costs and temporarily weakened our poultry delivery capability in Finland. In the long run, our Rauma plant will substantially improve our efficiency and competitiveness as planned."