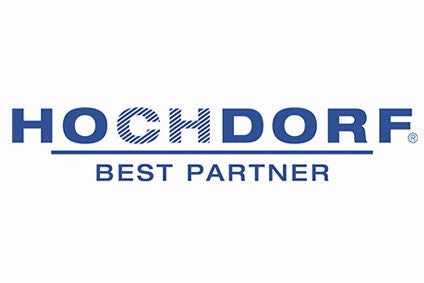 Swiss dairy and infant nutrition group Hochdorf today (13 March) reported higher annual profits despite sales being flat year-on-year.
The group posted "record levels" of EBITDA and EBIT for 2016 at CHF 33.4m (US$33.1m) and CHF22.5m, respectively, with gross sales revenue at the previous year's level of CHF551.5m.
"At 25.2%, the gross profit in percentage terms was higher than in the previous year (23.9%). More important than this, however, is the further nominal rise in gross profit to CHF136.8m (previous year CHF130.1m)," Hochdorf said.
The group said it sold products totalling 237,054 tonnes (-2.4% compared to the previous year) and processed 741,769 tonnes of milk, cream, whey and milk permeate, compared to 761,240 tonnes in the previous year.
The production decline "is explained partly by the difficult market situation in the Dairy Ingredients area, and partly by an unfavourable ratio of raw material purchasing costs to the market price for selling our Dairy Ingredients products in some cases", Hochdorf said.
"The fact that gross sales revenue was nevertheless generated at the previous year's level is due to the sharp rise in turnover in the Baby Care area," the group said. "All in all, however, the targets set for 2016 were largely met."
In its outlook for 2017, the group said its integration of African infant formula maker Pharmalys Laboratories "will have a significant impact on the balance sheet and income statement". "International milk markets have also recovered in recent months. Accordingly, with the milk volume remaining more or less the same and with prices marginally higher, Hochdorf expects gross sales revenue in the range of CHF635m-CHF670m and EBIT of 6.1% to 6.6% of production revenue."