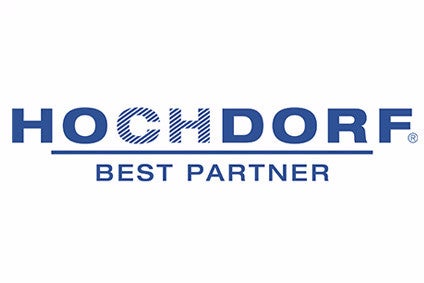 Swiss dairy and infant nutrition group Hochdorf said today (26 January) it maintained its level of sales in 2016 in line with the prior year's performance "despite difficult market and milk price conditions".
The company reported gross revenues of CHF550.9m (US$551.2m) compared to CHF551.2m in 2015,
Lucerne-based Hochdorf, which will publish its full results for 2016 on 13 March, said it processed 741.8 million kg of milk, whey and permeate, down on the 761.2m kg in 2015, while the volume of products sold "decreased marginally" to 237,289 tonnes compared to 242,821 tonnes in the prior year.
However, the group increased processing of milk, whey and permeate in its Swiss plants by 5.2% to a total of 409.1m kg compared to 2015. Hochdorf said the growth "was largely due to significantly higher whey quantities" processed in its Sulgen plant, which jumped 44.9%.
Operational results for the period "meet the expectations for the EBIT margin predicted in the half-yearly report", the group said. In August, Hochdorf forecast a full-yar EBIT margin of 4.0-4.2%.
CEO Dr. Thomas Eisenring said: "The gross sales revenue is within the range of CHF540m-580m announced in the half-yearly report. He said low milk prices across the year with correspondingly lower product prices in dairy ingredients had a negative impact on turnover. "Higher sales volumes in baby care had a positive influence on sales revenues," Eisenring said.
Moves to increase efficiency and the company's adjusted strategy "are having a positive effect on the operational results", Eisenring added. "We have taken the right path and despite the challenging market in dairy ingredients we are expecting a group-wide EBIT in line with the percentage range of between 4.0 and 4.2 intimated in the half-yearly report. " As a result the Hochdorf Group will still be in a position to announce good revenue figures despite difficult market conditions."
In 2015, Hochdorf's sales increased 28.6% compared to those generated in 2014, boosted by M&A. However, excluding the positive impact of acquisitions on the top line, 2015 sales came in below 2014 levels.
In October, Hochdorf signed a contract to acquire a controlling stake in African infant formula manufacturer Pharmalys Laboratories. Hochdorf said the deal marked "a big step towards greater proximity to consumers in the infant care sector".
The following month, the group confirmed plans to invest CHF90m in a major expansion of its Sulgen site for the production of "premium baby food".