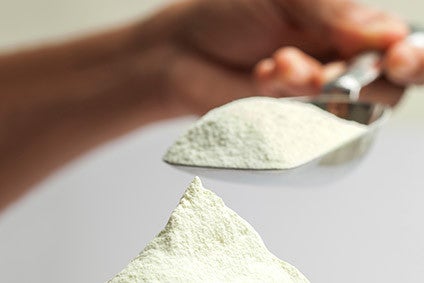 Swiss dairy and infant nutrition business Hochdorf is in talks aimed at the eventual takeover of local infant formula manufacturer Pharmalys Laboratories.
A spokesperson for Hochdorf told just-food today (27 July) a memorandum of understanding on integration signed by both firms was expected to lead to Hochdorf becoming the majority owner of Pharmalys towards the end of this year.
Hochdorf, which is based in the Swiss canton of Lucerne, said its Swiss Nutrition subsidiary does not supply the end consumer market in the baby care sector, but "this would change with a majority shareholding in Pharmalys", which is based in the canton of Zug.
Hochdorf CEO Dr Thomas Eisenring said: "The group is striving towards forward integration in the area of infant nutrition. An association with one of our largest customers is exactly in keeping with our strategy. We have enjoyed excellent collaboration with Pharmalys for years."
Following the signing of the memorandum, "the next step will be to negotiate a purchase agreement", Hochdorf said. However, the firm stressed such an agreement would "depend on a variety of conditions".
Hochdorf reported consolidated gross sales revenue of CHF551.2m (US$555m) in 2015. Its customers include the food industry and the wholesale and retail sectors and its products are sold in over 90 countries.
Pharmalys has more than 500 direct and indirect employees around the world. The firm markets infant nutrition products under the Primalac brand, in addition to infant nutrition and cereals under the Swisslac brand. Its products are available in 42 countries.
Pharmalys has been a Hochdorf customer since 2008 and said it expects to achieve sales of CHF70m this year "with a two-figure increase in the EBIT margins".
Pharmalys representative Amir Mechria said the proposed integration "can guarantee our access to high-quality Hochdorf products. In return, Hochdorf will receive direct access to consumers in our highly attractive markets."