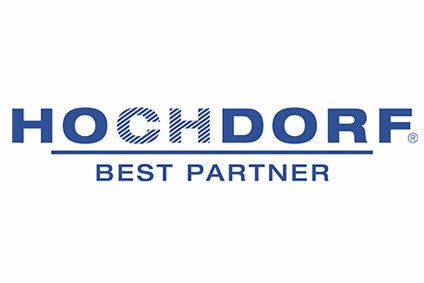 Hochdorf has appointed Nanette Haubensak as the new finance chief of the Swiss infant formula and dairy ingredients business to replace Jürgen Brandt.
Haubensak will take up the CFO role on 29 June, according to a statement, which added Brandt will leave the company following a handover period. He has been interim CFO since November.
The incoming finance chief is an economist who has previously worked at the Rieter Group in Switzerland, Infineon Technologies in Munich, Germany, and management consultancy Arthur D. Little, also in Germany.
"The board of directors and senior management team look forward to a mutually successful collaboration with Nanette Haubensak and to benefiting from her vision and commitment over many years to come," the statement read.
Earlier this month, Hochdorf said it planned to terminate a number of subsidiaries that do not fit with the firm's newly-launched strategy to focus on infant formula and dairy ingredients, adding to a host of asset disposals.
The company used the word "liquidate" to describe its plans for the dried fruit and vegetables unit, Zifru Trockenprodukte in Germany, and snacks business Snapz Foods in the US and Germany.
Hochdorf launched a business review in May last year to try and turnaround the loss-making group with a new focus, and has taken a number of actions. In July it had already flagged that Zifru and Snapz were under review, along with and Marbacher Ölmühle.
Late in 2019, the company sold its 51% stake in what was then a baby-food subsidiary Pharmalys, adding to the disposal of a majority stake in Hochdorf South Africa and its cereal and ingredients (outside dairy) businesses.
And this February, Hochdorf sold its 60% holding in German infant-formula manufacturer Uckermärker Milch as the company sought to focus production on Switzerland.