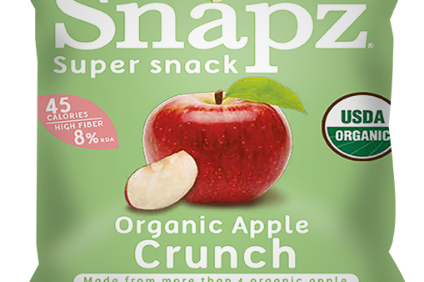 Swiss dairy and infant formula supplier Hochdorf has acquired German dried fruits and vegetable firm Zifru Trockenprodukte and its Snapz organic snacks brand for an undisclosed sum.
Hochdorf said the deals will expand its product portfolio in its cereals & ingredients division and incorporate a children's healthy snacks brand established in the US and Europe.
Zittau-based Zifru Trockenprodukte specialises in developing and producing healthy, long-life fruit and vegetable products. The fruit and vegetable pieces are dried using state-of-the-art microwave vacuum technology. Its drying plant is one of the largest of its kind in the world.
Michael Burla, managing director of cereals & ingredients at Hochdorf, said: "We have been able to obtain purchasing, production and marketing experience with the acquisition of Zifru and the Snapz brand."
Hochdorf said it is building its strategy on two cornerstones: forwards integration and the development and marketing of new products with high added value.
The company's cereals and ingredients division is already active in developing and selling a range of products related to healthy nutrition for children. With the takeover of Zifru Trockenprodukte it will extend its product range to include dried vegetables and fruit.
Zifru products have been sold for several years in Europe and the US under the Snapz brand.
The company's production plant in Zittau will be expanded with "additional technologies" to enable it to offer a comprehensive kids' food range to the global marketplace.
In August Hochdorf reported improved half year sales and profits.