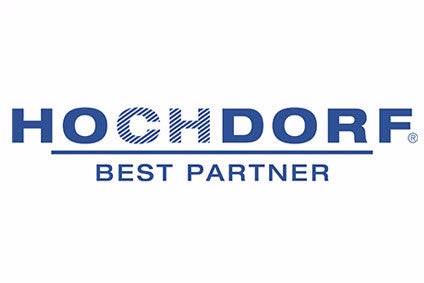 Swiss dairy and infant nutrition group Hochdorf has elected Dr Daniel Suter as its new chairman.
Suter, who was elected at the group's AGM, succeeds Josef Leu, who has been chairman since 2014. Suter, who was elected to Hochdorf's board in May 2016, will serve as chairman until the AGM in 2018, when he will be eligible for re-election.
A spokesperson for Hochdorf told just-food today (9 May) Leu had decided to step down from the board after serving a total 15 years "to make way for new strength and knowledge".
According to the spokesperson, Leu said his decision came "at a good moment" for the company as it embarked on "a new strategy and with implementation starting well".
Hochdorf said last November it would invest in a major expansion of its site in the town of Sulgen for the production of "premium baby food".
Meanwhile, Hochdorf's CEO Dr Thomas Eisenring told the AGM the group's financial forecasts for 2017, set out in March, are "still achievable, despite a somewhat cautious start to the new year".
In its outlook for 2017, the group said its integration of African infant formula maker Pharmalys Laboratories would "have a significant impact on the balance sheet and income statement", but that it expected gross sales revenue in the range of CHF635m (US$633m) to CHF670m and EBIT of 6.1% to 6.6% of production revenue.