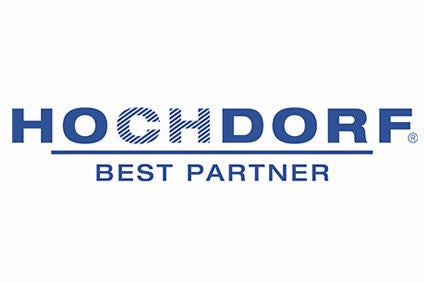 Hochdorf today (17 August) reported M&A-driven improvement in half-year sales and profits – but the Switzerland-based dairy and infant formula supplier lowered its target for annual sales amid pressure on volumes in the first half and on the prospect of "demanding" trading conditions.
The company posted a 12.1% increase in gross revenue to CHF312.1m (US$323.2m). EBIT was up 20.4% at CHF15.8m. Net profit increased 16.2% to CHF12.8m.
Hochdorf pointed to its acquisition of a controlling stake in African infant formula manufacturer Pharmalys Laboratories for the higher earnings.
However, the group said its first-half sales volumes were lower as it processed "significantly less" milk, whey, cream and permeate than in the first half of 2016. The company also cited "the difficult situation on the Swiss milk market", which it said had "also put a strain on results" from its traditional milk business.
CEO Thomas Eisenring said: "Hochdorf does not anticipate being able to make up for the shortfall in sales from the first half of the year and expects a demanding market for milk mass products. For this reason, the company is lowering its projected annual gross sales revenue from between CHF635m and CHF670m to CHF610m and CHF650m."
Hochdorf acknowledged its first-half results included an EBIT percentage relative to production revenue of 5%, under its annual target range of 6.1-6.6%. However, the company said it was not changing its forecast for full-year EBIT "due to well-filled order books in the baby care division and measures taken to improve earning figures".