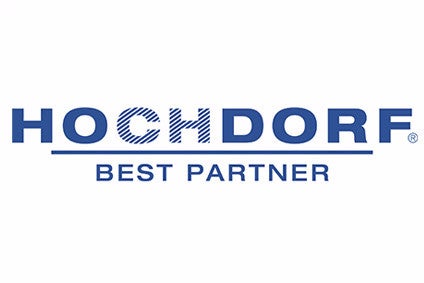 Switzerland-based dairy ingredients and infant-formula supplier Hochdorf has once again revised its annual forecast downwards.
It is the second time Hochdorf has made such a move in the last four months.
In a statement, the company said the move is based on sales still expected this year.
Hochdorf now expects net revenues in the range of CHF540m-570m (US$546.1m-576.5m) for 2018 as well as a percentage EBIT in comparison to production revenues of 3.5-4%.
Previously, Hochdorf had assumed sales of CHF570m to 600m and had forecast its EBIT margin to be 5.8% to 6.5%.
Hochdorf said the outlook adjustment is based, among other things, on "year-end business" for Pharmalys Laboratories that is unexpectedly weaker than planned.
"Furthermore, milk fat/butter prices in the European region have fallen, contrary to expectations. The price decline has a negative impact on the warehouse valuation and also on butter selling prices, especially at Uckermärker Milch," it said.
"These two factors will influence both sales and the Hochdorf Group result."
In its last downgrade in August, Hochdorf blamed the cost and delays linked to a new production line in Sulgen, Switzerland, a lack of turnover in China and the sale of the Hochdorf Baltic Milk business.
Alain Oberhuber, a Switzerland-based analyst covering Hochdorf at German bank MainFirst, said today (10 December): "We are surprised about the high earnings volatility of Pharmalys. At the first-half interim results Hochdorf was still guiding for EBIT at Pharmalys for financial year 2018 of CHF28-30m. The current guidance now stands at CHF20m. The Swiss baby care business' EBIT guidance remains at CHF10m for financial year 2018. So, total baby care business is now more at CHF30m versus CHF38m."