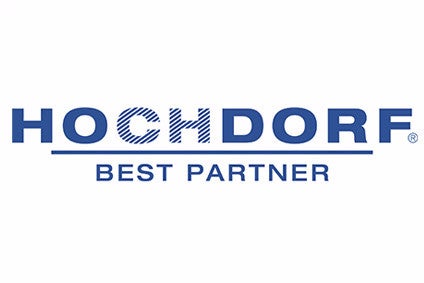 Lower global milk prices hit sales at Swiss dairy and infant nutrition group Hochdorf in the first half of the year but a focus on efficiency and value-added products enabled the group to lift its full-year earnings targets.
In the six months to 30 June, sales fell 2.1% to CHF278.4m (US$288.8m) versus CHF284.3m in the comparable period of 2015. The company attributed the decrease to market conditions which, it said, have become increasingly challenging. CEO Thomas Eisenring said lower pricing would likely depress Hochdorf's full-year revenue. "The gross sales revenue for the year is now forecast to fall slightly, to between CHF540m and CHF580m, due to the ongoing low milk prices and their impact on product prices in the dairy ingredients area."
However, he added efficiency drives, a "forward integration project" and an increased focus on value-added areas meant Hochdorf expects to report higher full-year earnings. "We are raising our EBIT forecast, which is expected to be in the range of 3.5 to 4% of production revenue," Eisenring revealed.
For the half, the company increased operating earnings "significantly", with EBIT rising to CHF13.1m, up 22.7% year-on-year. The company's net profit amounted to CHF11m, against CHF4.1m last year.
In June, Hochdorf announced it is in talks aimed at the eventual takeover of Swiss infant formula manufacturer Pharmalys Laboratories.