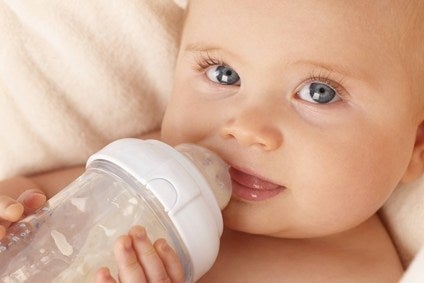 Swiss food firm Hochdorf plans to consolidate production into a single site over the next two years as it seeks to cut costs and reduce debt.
Having sold-off assets over the past few years to predominately focus on the manufacture of infant formula and dairy ingredients, the company will phase out production at its plant in Hochdorf in the canton of Lucerne by the end of 2023, a move that is expected to generate annual savings of CHF7m (US$7.6m) to CHF9m from 2024 onwards.
Hochdorf will remain the firm's head office and administrative centre, while production will be concentrated at its Sulgen site, located in the Weinfelden District in the canton of Thurgau. However, its manufacturing facilities and associated land at Hochdorf will be sold as it aims to reduce debt of CHF100m, which does not include a hybrid security worth a "nominal" amount of CHF125m.
"The Sulgen plant is an ultra-modern site in the field of baby care facilities and has sufficient capacity reserves to cope with future strategic developments. Thanks to the relocation, the Sulgen plant will gain profitability in all areas as the volume of raw materials and thus the use of production capacities will increase," Hochdorf said in a statement this morning (31 August).
Jobs will also be eliminated over the next two years, with staff at the Hochdorf plant to be cut from 190 to 70 by the end of 2023, with 45 positions created at the Sulgen site.
Since implementing a new strategy in 2019 to focus activities on dairy and non-dairy ingredients, and baby formula, Hochdorf has disposed of assets including cooking oils, flours, cereals, dried fruit and vegetables, and snacks.
It manufactures the Bimbosan and Babina branded formula products under its 'smart nutrition' segment, and also produces for private-label clients.
Hochdorf said today the plant consolidation exercise is aimed at returning the company to profit having delivered a net loss in 2020 of CHF70.2m versus a loss of CHF271.4m a year earlier.
In the 12 months ended on 31 December 2020, Hochdorf posted sales of CHF306.2m, down from CHF456.8m in the corresponding period. Ingredients' sales were CHF206.7m and baby products CHF99.5m. EBITDA for the group was positive at CHF13.9m compared to a CHF74.7m loss.
For its most recent interim results for the six months ended on 30 June, sales fell 11.4% to CHF140.2m. EBITDA delivered a loss of CHF2.8m versus a CHF5m profit a year earlier. Hochdorf's bottom line was still in the red at a CHF9.1m loss, widening from a CHF4m loss a year earlier.