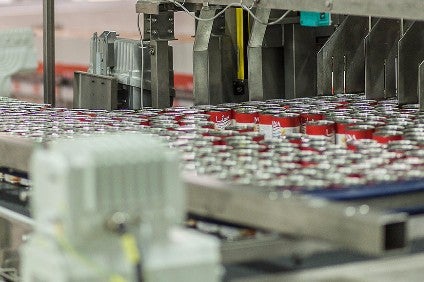 Germany-based dairy group Hochwald has forecast a return to sales growth in 2017 after downward pressure on milk prices weighed on its top line last year.
"Hochwald group sales will increase in 2017," CEO Detlaf Latka said.
In 2016, Hochwald's revenue declined 5.5% to EUR1.36bn (US$1.55bn), with the company pointing to the pricing trends for dairy products during the year.
Hochwald's EBITDA stood at EUR53.7m, "slightly above" the level generated in 2015.
The company is focusing on implementing what it has called its "Hochwald 2020" strategy, through which the business is focusing squarely on the dairy sector.
Last spring, Hochwald announced the sale of its canned-sausage and sausage product making subsidiary in Germany to entrepreneur Maximilian Tönnies.
At the time, Hochwald said the subsidiary, Hochwald Foods Meppen, was not part of its "core business", which will continue to concentrate on the processing and distribution of milk and milk products.
Alongside last week's publication of its 2016 results, Hochwald said its cooperative members had given approval to provide more capital to help finance the company's "reorientation" to focus on dairy.
Latka said: "We are doing our utmost to implement the Hochwald 2020 strategy, which will sustainably improve the milk price for the members of our cooperative."