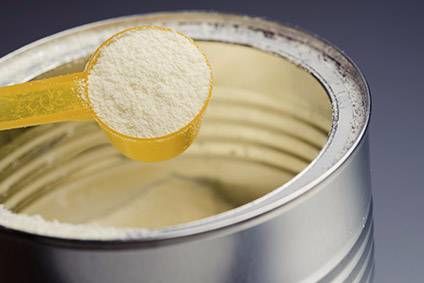 German dairy group Hochwald is making its first foray into the baby food market through the establishment of a production facility for demineralised whey powders at its manufacturing hub in Hunfeld, Germany.
The company said that the facility – which was formally opened this week (21 March) – will supply infant formula makers worldwide.
The Hunfeld site already houses a dehydration plant, cheese manufacturing and a production plant for concentrated skimmed milk. The whey production facility will further process whey by-products from the group's cheese factory.
The site currently employs 460 people and is supplied by around 1,400 farmers.
Commenting at the official opening of the facility, Hochwald finance chief Detlef Latka said that the "future" of the company "no longer lies in the commodity sector" due to the "unfavourable economic environment". Hochwald is therefore focusing on opportunities for "greater value creation", Latka explained.
Throughout Europe numerous dairy companies are investing in expanding production to meet growing demand for infant formula, particularly in Asian markets. For example, the UK's Dairy Crest is investing in a demineralised whey plant in Davidsow; Lithuania's Vilkyskiu Pienine is opening a facility in Taurage; and Valio is opening a facility in Finland.