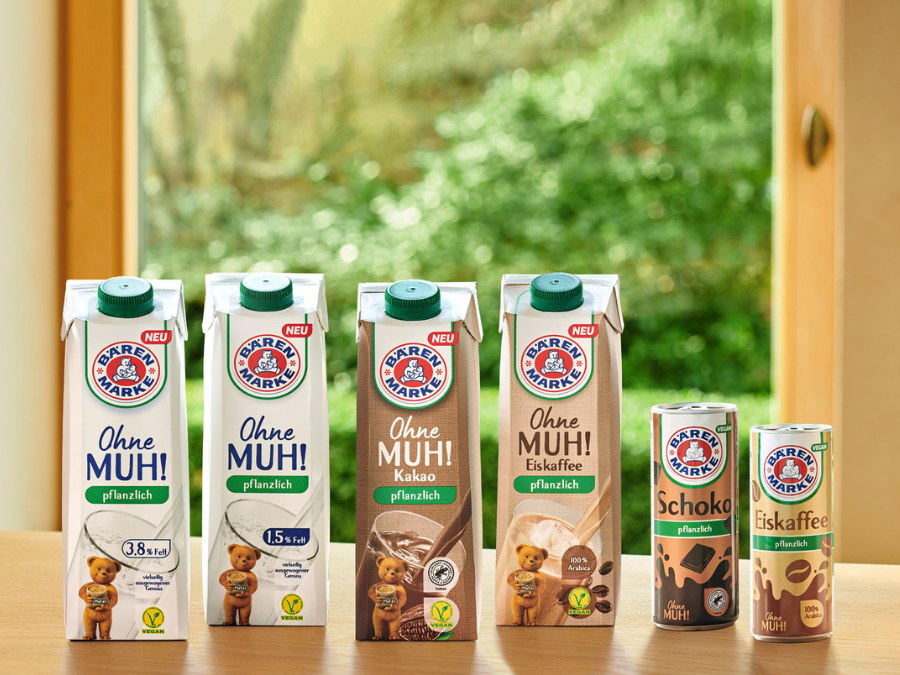 Germany-based dairy group Hochwald Foods is using its Bärenmarke brand to make its first foray into the plant-based market.
Hochwald is launching the products under the Bärenmarke Ohne Muh! Brand.
Four plant-based milk drinks are available in one-litre packaging, as well as two ready-to-drink alternative milks in 250ml cans.
The company said the products are manufactured at its own facilities without providing further details.
"Entering the market for plant-based beverages with our Bärenmarke brand is a major milestone for us as a dairy company," Hochwald chief sales officer Thilo Pomykala said.
"To honour the responsibility for our brand and the trust we are shown by our consumers, we have analysed the market very carefully to ensure that we can offer products that are truly developed to meet consumer needs."
Other major dairy processors in Germany have also entered the plant-based market including DMK, the country's largest dairy group.
According to The Good Food Institute, a think tank promoting alternative protein sources, sales of plant-based milk in Germany increased by 13% to €552m ($607.1m) last year. The GFI said the prices of plant-based milk in the country fell 1.5% on average in 2022, adding the average price of cow's milk was up 19% year on year.
Hochwald Foods' portfolio includes yogurt, cheese, drinking milk and condensed milk. Its brands include Bärenmarke, Elinas and Lünebest. It also a private-label manufacturer.
The company, which has more than 2,000 employees and ten production sites, generated a turnover of €1.6bn in 2021.
In March, Hochwald's move to buy the Tuffi dairy brand from German peer Müller was cleared by competition officials.
Müller was forced to sell two brands in order to buy a portion of FrieslandCampina's German assets. The Bundeskartellamt ruled the disposals were necessary due to competition regulations.