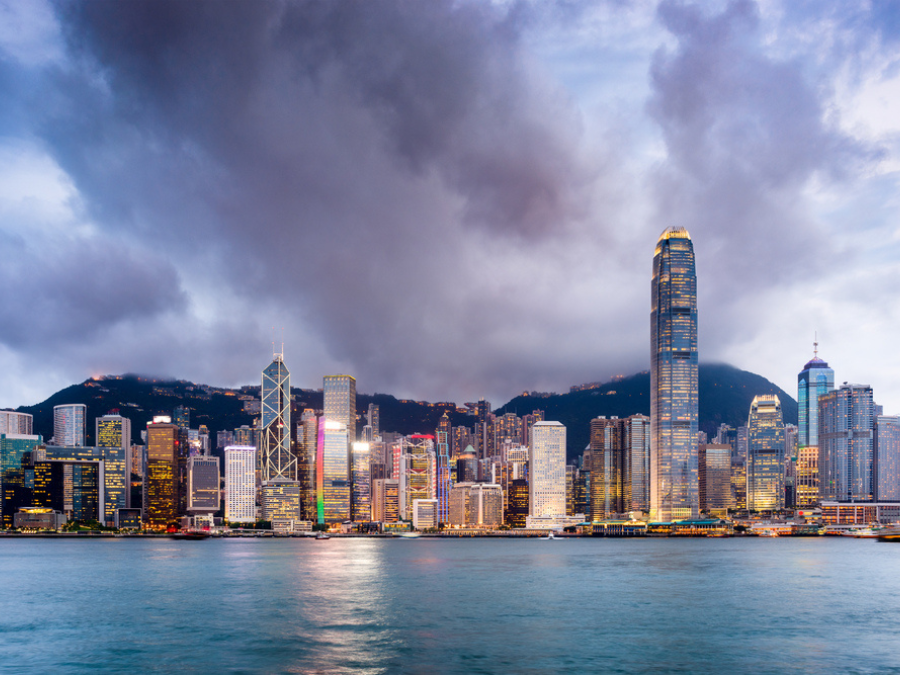 A city-wide ban on products containing cannabidiol (CBD) is due to come into force in Hong Kong, with authorities labelling the substance a "dangerous drug".
The ban, which had been mooted as far back as August last year, will take effect on 1 February. Products including beverages, oils and foods containing the substance must be disposed in special boxes set up around the city before the end of the month.
Penalties for importing, exporting or producing CBD will carry a punishment of up to life in prison and HKD5m (US$638,000) in fines, while possession carries a maximum sentence of seven years imprisonment and a fine of up to HKD1m.
"Starting from February 1, cannabidiol, aka CBD, will be regarded as a dangerous drug and will be supervised and managed by the Dangerous Drugs Ordinance," customs intelligence officer Au-Yeung Ka-lun said at a news briefing.
"As of then, transporting CBD for sale, including import and export, as well as producing, possessing and consuming CBD, will be illegal."
The ban will force businesses to remove CBD-infused products including gummies, drinks and oils from sale, or face shutdown. Hong Kong's first CBD café – 'Found' – opened in 2020.
THC – the psychoactive cousin of CBD – is already banned in Hong Kong. Both substances are also illegal in mainland China.
CBD has been lauded by supporters for its purported health benefits, which users claim can treat ailments including anxiety, depression and PTSD. The substance is derived from the cannabis plant, but – unlike TBC – it does not get users high.
Last week, the US Food and Drug Administration (FDA) said the regulations governing CBD foods and supplements in the country "are not appropriate" and reform is needed.
FDA principal deputy commissioner Janet Woodcock acknowledged there is a "growing cannabidiol products market" in the US but insisted the ingredient's use in food and supplements "raises various safety concerns, especially with long-term use".
Woodcock added: "Studies have shown the potential for harm to the liver, interactions with certain medications and possible harm to the male reproductive system. CBD exposure is also concerning when it comes to certain vulnerable populations such as children and those who are pregnant.
Last year, the founder of Goodrays – one of the UK's leading CBD brands – said the classification of CBD beverages as "novel foods" in the country has restricted competition and innovation in the sector.
Speaking to Just Drinks, Goodrays CEO Eoin Keenan said that the current system – in which products must be approved by the Food Standard's Authority (FSA) before they are allowed to be sold – "creates barriers to entry" that protect incumbent brands but also slows down the pace of innovation.
How much attention should alcohol brand owners pay to cannabis?