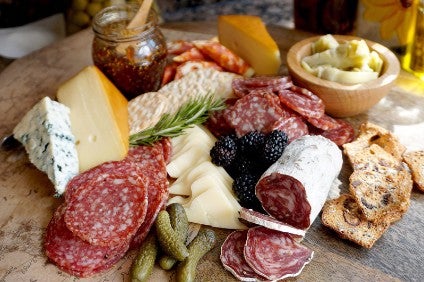 US-based Hormel Foods has struck a deal to buy local deli meat and salami producer Columbus Manufacturing for US$850m.
The agreement reached with Columbus' owner, private-equity firm Arbor Investments, is subject to regulatory approval. Hormel said the move will position it as "a total deli solutions provider", with its existing brands such as its namesake, Jennie-O, Applegate and DiLusso.
Hormel said Columbus will continue to operate from California, where it has two production sites in Hayward, and will become part of its refrigerated foods segment.
"The acquisition of Columbus will serve as a catalyst for uniting all our deli businesses into one customer-facing organization," said Hormel president and chief executive Jim Snee, who is set to take the role of chairman on 20 November when Jeffrey Ettinger retires. "Columbus is capitalising on one of the fastest-growing areas in the retail grocery store with premium, authentic products that are on-trend with today's consumers who are looking for unique experiences, flavours, and products."
Columbus CEO Joe Ennen said: "In Hormel, we are joining an organisation whose values and culture perfectly align with our own. As a millennial-focused brand, Columbus has generated category-leading growth through a passionate commitment to quality, simplicity, and time-honoured recipes."
Hormel said Columbus' annual sales are approximately $300m. The company said it expects the acquisition to be "modestly accretive" to its earnings per share in fiscal 2018. In fiscal 2019, Hormel expects the deal to add six to eight cents to its earnings per share.
The Columbus investment adds to a spree of acquisitions recently made by Hormel, including Italian meat and sausage maker Fontanini and Cidade do Sol's Ceratti in South America.
Hormel will report fourth-quarter results on 21 November following a profit warning in August.