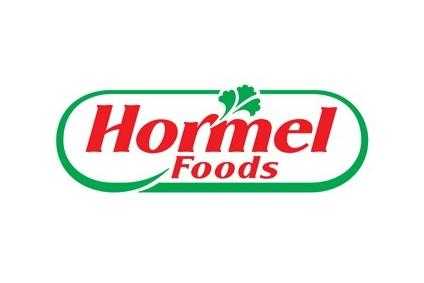 Hormel Foods, the US group, today (24 November) booked "record" annual earnings, though its full-year sales dipped after a near-6% drop in its fourth quarter.
For the year to 25 October, Hormel said its adjusted net earnings were $714.4m, up 19% on last year. The adjusted result excluded costs from a plant closure, an exit from some international businesses and impairment charges. On a GAAP basis, the company reported net earnings of $686.1m, up from $602.7m a year earlier.
Segment operating profit was up 14.5% to $1.1bn. Hormel saw operating profit rise in four of its five divisions. Operating profit from the company's international and other unit – its smallest by operating profit and net sales – slid 7.6%.
Net sales dipped 0.6% to $9.32bn. The company saw sales from refrigerated foods fall 5.9%. Sales from its Jennie-O Turkey Store division slid 2.2%.
In the fourth quarter, Hormel's net sales dropped 5.6% to $2.4bn, with sales from four of its divisions lower year-on-year. Jennie-O Turkey Store sales tumbled 17.6% amid the avian influenza outbreak in parts of the US.
Net earnings stood at $187.2m, compared to $171.3m in the fourth quarter of the previous financial year. Operating income was $292.5m, against $263.4m a year earlier. Fourth-quarter profits were helped by a fall in the cost of products sold.