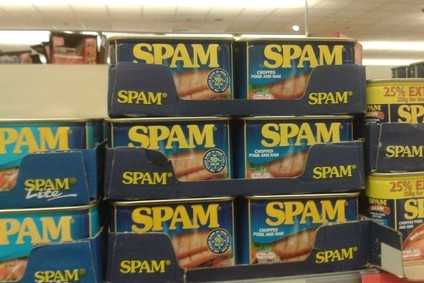 US-based Hormel Foods has announced the merger of its grocery products and speciality foods divisions.
The Spam canned meats and Justin's peanut butter maker suggested the move would deliver revenue and cost synergies.
Jim Snee, Hormel's chairman, president and CEO, said: "I am confident that the consolidation of these two segments will deliver revenue and cost synergies in all aspects of the business while continuing to deliver industry-leading growth.
"The grocery products segment will be a model for strategic management of iconic brands such as the Spam family of products and Skippy peanut butter products, while also nurturing the continued growth of franchises like Wholly Guacamole dips, Muscle Milk protein products and Justin's nut butters."
The grocery products segment focuses on legacy brands, nut butters and multi-cultural food. Hormel's speciality foods portfolio consists of health and nutrition products.
The enlarged unit will be led by Luis Marconi, the group vice president of Hormel's grocery products arm.
Hormel has been on something of a buying spree in recent months. In August it bought Italian-influenced meat firm Fontanini for US$425m and Brazilian meat business Cidade do Sol for $104m.
And last month it bought deli meat and salami producer Columbus Manufacturing for $850m.