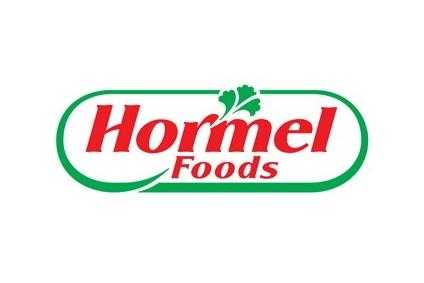 Hormel Foods, the US manufacturer behind brands including Spam canned meat and Justin's peanut butter, has lowered its forecast for its annual sales.
The disclosure, which came alongside the publication of Hormel's fiscal third-quarter results, saw the company reduce its forecast from a range of US$9.7bn to $10.1bn down to $9.4bn to $9.6bn.
The group posted "record" net sales of $2.4bn for the third quarter to 29 July. However, on an organic basis, Hormel described its net sales as "flat".
Net sales from three of Hormel's four operating divisions rose, although they dipped 0.2% in grocery products, its second largest unit. Grocery products sales volumes fell 1% amid declining sales across Hormel's CytoSport portfolio and the company's contract manufacturing business.
Third-quarter operating profit also rose in three of Hormel's four divisions. Its Jennie-O Turkey Store business saw its operating profit fall 23% amid lower profits from whole bird sales, double-digit increases in per-unit freight costs, and increased advertising investment.
"We reported record sales and earnings for the quarter and remain on track to deliver our full-year earnings guidance range amid volatility due to tariffs and broader industry dynamics," Hormel chairman, president and CEO Jim Snee said.
"Grocery Products and International delivered solid results this quarter," Snee said. "Refrigerated Foods' branded value-added strategy was able to offset a dramatic decline in commodity profits. We also saw a strong increase in value-added sales at Jennie-O Turkey Store."
Hormel maintained its forecast for its annual earnings per share, which stands at a range of $1.81 to $1.95.