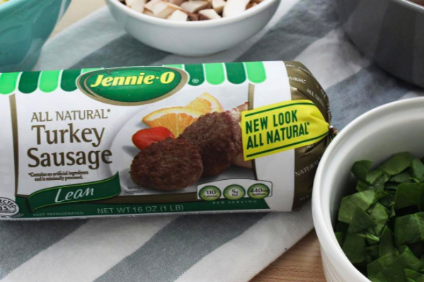 US-based Hormel Foods reported it has taken "prudent action" to protect its business from the spread of coronavirus.
The Austin, Minnesota-based manufacturer of Spam, Skippy peanut butter and Jennie-O turkey products said it has been following guidance and taking appropriate steps in business planning and continuity.
"We continue to ensure the highest sanitation and food-safety standards are maintained in all production facilities," it said.
"In addition, Hormel Foods has enhanced its operating protocols at all of its office locations. These enhancements include education for team members on the Covid-19 virus, increased sanitisation frequency, updated policies for visitors, business travel restrictions and remote work options for team members."
Company CEO Jim Snee said: "We understand the critical role we play in providing safe and high-quality food to people around the world. We have a responsibility to ensure our products are available when needed, and we are working closely with our retail and foodservice customers to provide a steady supply of all our products, just as we have done over the last 129 years.
"We have seen strong demand for our branded products across all retail categories."
Snee said the company is aware its foodservice partners are facing "tremendous challenges".
He said: "We are positioned to help distributors and operators through this difficult time. Our dedicated sales force is working to deliver innovative products and solutions to meet the changing dynamics in this industry.
"Our manufacturing facilities continue to operate normally. I am particularly proud of the dedicated professionals across our entire supply chain who are working tirelessly to meet the needs of our customers, consumers and operators."
Hormel said it has a strong balance sheet and stable cash flows "that position us to manage through this unprecedented situation".