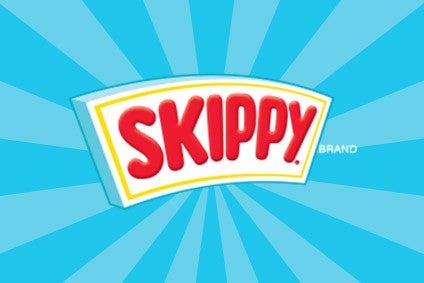 US group Hormel Foods has decided to stop selling its Skippy peanut butter brand in Canada.
Hormel, which acquired Skippy from Unilever in 2013, pointed to the competition in the sector in the country.
"While Skippy is a beloved brand by many Canadians, competition, pricing and promotional considerations created an environment that was not conducive for the brand to continue to succeed," a Hormel Foods spokesperson said. "The brand team at Skippy hopes that we will have the opportunity to re-enter the Canadian market in the future and we are grateful to our loyal fans for their support."
Hormel's products that remain on sale in Canada include Stagg chili, Spam canned meat and House of Tsang sauces. It also sells products including pizza toppings, bacon and sausage to foodservice customers.
The company is due to report its second-quarter results on 25 May.
In Hormel's first quarter, which ran to 29 January, the company generated net earnings of US$235.3m, inching up from the $235.1m booked a year earlier. Hormel's operating income dipped from $359.5m a year ago to $355.4m.
Net sales reached $2.28bn, down from $2.29bn in the first quarter of the previous financial year.
Alongside the results, Hormel lowered its forecast for its annual earnings per share due to the outlook for its turkey business.