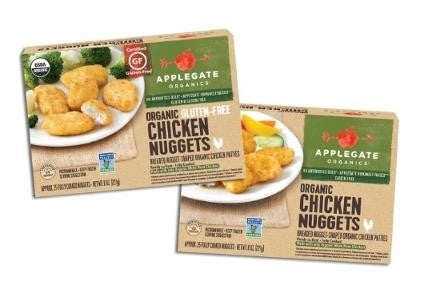 Hormel Foods raised its full-year outlook today (18 August) when it reported that sales accelerated in the third quarter on a stronger performance from its refrigerated and Jennie-O Turkey store units.
The company revealed that total sales in the third quarter increased by 5.2% year-on-year to US$2.3bn. Hormel's growth accelerated in the three-month period. For the year to date, group sales were up by 0.5% to $6.85bn.
Higher third-quarter sales were driven by a 20% increase in Jennie-O sales and a 9% rise in revenue from its refrigerated brands.
Chairman and CEO Jeffrey Ettinger said: "Excellent results in refrigerated foods were driven by the addition of the Applegate business, foodservice sales of Old Smokehouse bacon, Hormel Bacon 1 fully cooked bacon, and Hormel Fire Braised meats, and retail sales of Hormel Natural Choice meats. Jennie-O Turkey Store also returned to growth, posting strong double-digit sales and earnings increases."
Third-quarter operating profit increased by 17.3% to $277m, with year-to-date operating profit up 24.9% to $990m.
The stronger performance prompted the company to lift its full-year earnings forecast to $1.60 to $1.64 per share from $1.56 to $1.60 per share.
"We expect a strong finish to fiscal 2016, led by valued-added sales in refrigerated foods, Jennie-O Turkey Store and international," remarked James Snee, president and chief operating officer. "We expect to show sales and earnings growth in fiscal 2017 and will provide a more definitive guidance range on our fourth quarter conference call in November."