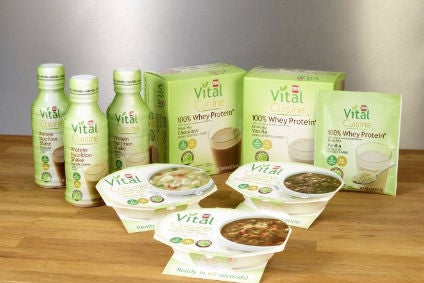 Hormel Foods has launched a line of products in the US designed to support the needs of cancer patients undergoing treatment.
The Hormel Vital Cuisine range is a line of ready-to-eat meals, nutrition shakes and whey protein powders.
The range has been developed with support from the Cancer Nutrition Consortium.
Hormel said the products are nutrient- and protein-rich, which the company said is "a huge benefit to patients who often battle a drastic loss of energy and muscle mass while going through cancer treatment".
The meals are free from "unnecessary ingredients that are known to affect consumers' taste and smell sensitivities". it added.
Chet Rao, strategy and business manager for the specialty foods group at Hormel, said: "During product development, we brought together researchers in both the health and culinary fields to ensure a thorough understanding of a patient's needs during various phases of treatment. This product line was thoughtfully crafted, since many product attributes such as flavour, texture, and ingredients are known to affect patients differently during their cancer journey, during which eating and drinking can be challenging."
Hormel said product developers worked alongside some of the country's top chefs. Ronald DeSantis, director of culinary excellence and quality assurance for Yale Dining, was one of those chefs. He said: "While the main goal of these products is to provide balanced nutrition and supply calories to cancer patients, we knew it was critical that the products also offer great flavour and smooth textures. The Hormel Vital Cuisine Ready to Eat meals are hearty, nutrient dense and flavourful options that you can easily prepare for your loved ones, while also feeling confident that they're getting what they need."