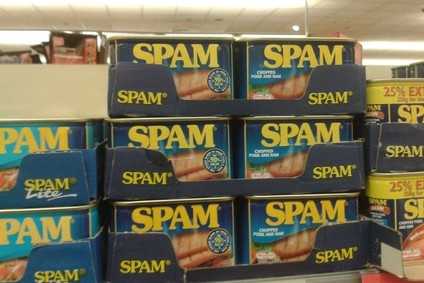 Hormel Foods has announced a company-wide "clean label initiative" that will see it simplify the ingredient statements on "many" of its retail products.
The Spam maker said that it intended to "remove or replace" certain ingredients and replace them with "simple, familiar" recipes, while still delivering the flavour profiles that US consumers are accustomed to.
"We know that a growing number of consumers are looking for products made with simple, familiar ingredients," said Scott Aakre, vice president of corporate innovation and new product development at Hormel.
The company's Valley Fresh products, Hormel Compleats microwaveable meals, Hormel Always Tender meats and two Hormel-branded side dishes have already been simplified. Projects are currently under way to simplify the ingredient statements for Hormel chili, Dinty Moore stew and Spam products.
In addition, Hormel said its Natural Choice meats were developed nine years ago with a simplified ingredient statement in mind. Natural Choice meats are "100% natural" and free from preservatives, artificial colours, MSG, nitrites and nitrates. The also have no gluten-containing ingredients.
"This initiative is in alignment with our company's continuous improvement process and better positions our products with current consumer preferences," said Kevin Myers, senior vice president of R&D. "Now consumers can feel even better about the products they know and love."
Hormel added that it is also focusing on clean labelling at its foodservice business.
The clean label initiative builds upon the company's sodium reduction efforts, Hormel suggested. The company aims to reduce sodium levels in select products within its branded retail portfolio by an average of 15%.