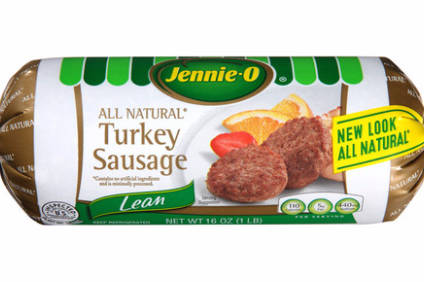 US group Hormel Foods is investing more than U$137m in building and equipping a new plant in Minnesota to boost production at its turkey business Jennie-O Turkey Store.
Hormel said yesterday (24 May) construction of the plant in Melrose started this month. The new facility will comprise "state-of-the-art processing equipment that will increase the production capabilities and plant efficiency, in addition to enhancing the company's already robust animal handling practices".
The new site will replace an existing plant in Melrose, which will continue operating until the new plant is completed in early 2019. Hormel said once the new facility is built, the existing one "will be partially torn down and the remainder will be used for further value-added products".
Jennie-O Turkey Store president Glenn Leitch said: "This investment shows the company's commitment to providing the best processing experience for our growers and to meet our customer needs. The new equipment will enhance our animal handling practices and the increased automation will improve people safety."
In February, Hormel lowered its forecast for its annual earnings per share due to the outlook for its turkey business. The company saw profits from Jennie-O Turkey Store fall by 25% in its first quarter despite better sales amid lower turkey commodity prices.