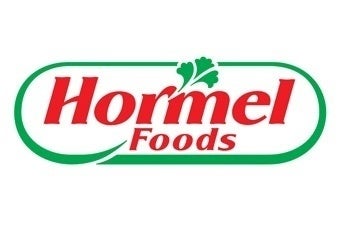 Hormel Foods has touted the benefits of a US government pilot programme into the high-speed inspection of pork plants after claims the scheme could be endangering consumers.
Earlier this week, the Government Accountability Project (GAP) said it had evidence from four US Department of Agriculture inspectors who said the programme will lead to "more contaminated and defective products on consumers' plates". Hormel has plants taking part in the pilot.
The NGO claimed the four "whistleblowers" had raised a number of problems at plants taking part in the pilot, the speed at which the lines are running at the pilot facilities, plant employees taking over the duties of government inspectors and a higher level of zero-tolerance food safety hazards compared to plants operating under traditional inspection.
Hormel has one of its facilities, a subsidiary location and a third-party contractor are taking part in the programme.
The Spam manufacturer said the Hormel employees at its facility could stop a line if an issue was detected and insisted they were trained to the standards of USDA officials. "We've found this allows the USDA inspectors better perspective and more flexibility to monitor activity and identify any issues," Hormel said.
The company cited some benefits of the pilot programme. "From our experience, we've found oversight is more efficient and more effective in plants participating in the programme. The USDA and our company are partners in ensuring the safety of our consumers and employees, and we take that responsibility very seriously. The programme places more accountability on the company, and we welcome that responsibility. The safety of our consumers and employees is paramount in everything we do."
Hormel added: "The important thing to remember is USDA protocols require periodic sampling for microorganisms of concern. This is truly the measure of an establishment's performance. Our facilities consistently meet or perform better than published USDA microbiological performance standards."
GAP has criticised the USDA for not listening to the concerns of the unnamed officials who provided evidence to the NGO.
"The USDA already refused to listen to its own inspectors when it implemented a similar high-speed inspection program for poultry late last year. Now the agency is poised to reduce oversight and increase line speeds at plants with hogs," Amanda Hitt, director of GAP's food integrity campaign, said. "It's become abundantly clear that the Department of Agriculture is not interested in listening to the food safety concerns voiced by its own staff. Since the government doesn't wish to heed whistleblowers, we are urging pork producers to reject sub-par meat inspection that places profit before public health."
In November, the USDA's Food Safety and Inspection Service unit published a report into the pilot scheme, which showed the five plants taking part in the programme had lower positive test results for salmonella than other sites.
A spokesperson for the FSIS said: "FSIS's November 2014 evaluation shows that the food safety outcomes at the pilot facilities are on par with those operating under other inspection systems. However, additional analyses, including a science-based risk assessment, will be required to determine its impact on foodborne illness rates, and whether this pilot programme could be applied to additional establishments."