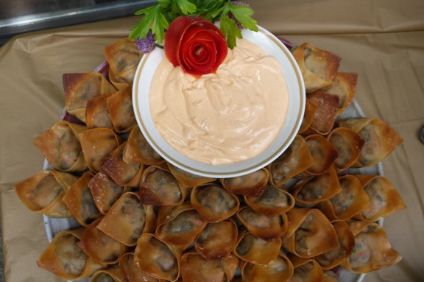 US meat giant Hormel Foods revealed a plant owned by its Alma Foods subsidiary is to close temporarily due to a positive Covid-19 case, adding to another unit's site closure.
The facility is located in Alma, Kansas, and will be closed for 14 days out of an "abundance of caution" until 4 May, according to a statement from Hormel dated 18 April.
Over the weekend, the owner of the Spam canned meat brand also announced another subsidiary, Rochelle Foods, was forced to shutter its Illinois plant for two weeks by the local health department in light of the coronavirus outbreak.
Hormel's Alma Foods unit produces a line of cooked meals and entrees, as well as the Saucy Blues barbeque brand for foodservice, a sector which has been hit particularly hard by government-imposed shutdowns, not just in the US but wider afield.
"The production pause was due to one employee testing positive for Covid-19 and the additional team members in contact with this individual outside of the facility," Hormel said in the statement. "Given that this is a smaller production facility with minimal staffing, the company decided it was the best decision to pause the operations for 14 days to ensure the safety of its approximately 100 team members."
Hormel said the affected employees will be on full pay during the shutdown, after which additional safety protocols will be put in place.
"The health and well-being of our team members is our top priority," said Shane Weers, Alma Foods plant manager. "Our team of production professionals has been doing an outstanding job as they have been doing their part to help provide food during this difficult time. We continue to strategically manage our supply chain and am confident we will continue to meet the needs of our customers during this time."