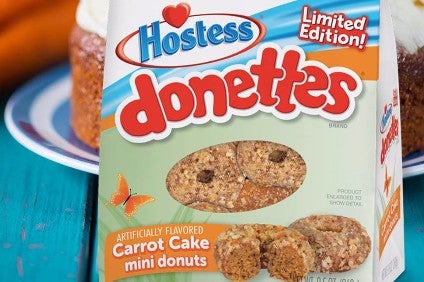 Hostess Brands has set up a new executive role looking at strategy as the US baked-goods supplier embarks on the "next phase of growth".
The Twinkies owner has moved CFO Tom Peterson to the new job of executive vice president, strategy and M&A.
Peterson, who joined Hostess in 2016, will be replaced as CFO by Brian Purcell, who has held the same role at US sports-equipment manufacturer Rawlings Sporting Goods for the last three years. Before joining Rawlings, Purcell worked at PepsiCo for almost a decade.
Hostess president and CEO Andy Callahan said the company was positioning itself "for the next phase of our organisational development and growth".
Callahan, who joined Hostess last year, said: "We are fortunate to have a person of Tom's experience in corporate development and capital markets with Hostess Brands to lead this effort. His efforts will be instrumental as we leverage our sustainable, scaleable, profitable operating model and additional platform development to drive long-term financial performance."
He added: "Brian is an incredibly talented finance executive with strong accounting, financial planning and analysis expertise with a broad depth of knowledge in the consumer packaged goods industry."
Earlier this month, Hostess reported a rise in net revenue for the first nine months of 2019 but a decline in net income.
Net revenue for the period to the end of September stood at US$691m, up from $635.6m in the corresponding nine months of 2018.
Hostess' nine-month net income was $41.4m, against $51.1m a year earlier. The company pointed to costs related to the sale of its in-store bakery business, as well as debt refinancing.