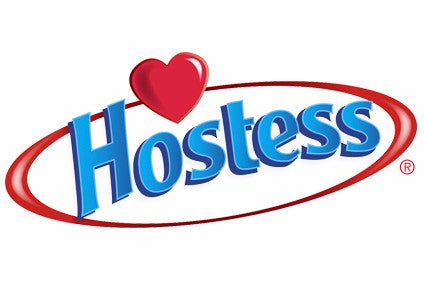 Twinkies owner Hostess Brands has said it expects to continue to grow faster than the rest of the US sweet baked goods market in 2017 after a year of rising sales and underlying profits.
Hostess said the "execution of its strategic initiatives", including growing its "core distribution", the launch of more products and the "pursuit of white space opportunities" meant it was "well positioned to grow and enhance shareholder value".
The company reaffirmed its forecasts for net revenue to reach US$781m and adjusted EBITDA to hit $235m in 2017.
Hostess reported improved pro-forma net revenue and adjusted EBITDA for 2016, although its net income was lower year-on-year.
The group calculated its pro-forma results by combining the figures on either side of its sale to US private-equity firm The Gores Group in November, which led to the company being listed on the Nasdaq.
Hostess' pro-forma net revenue rose 17.2% in 2016 to $727.6m on the back of product launches and its acquisition of in-store bakery supplier Superior Cake Products in May.
The company gave a figure of pro-forma adjusted EBITDA, which it said grew 21% to $215.3m.
The group's pro-forma operating income stood at $113.2m, down from $155.9m in 2015.
Hostess's pro-forma net income was $82.4m in 2016, compared to $88.8m a year earlier, with the company pointing to an income tax provision.
President and CEO Bill Toler said: ""We are pleased with our strong revenue and profit growth for the year. Our financial performance this year benefited from increased distribution and product innovation initiatives as well as continuing to build market share on our core products. We continue to feel confident with our momentum heading in to 2017."