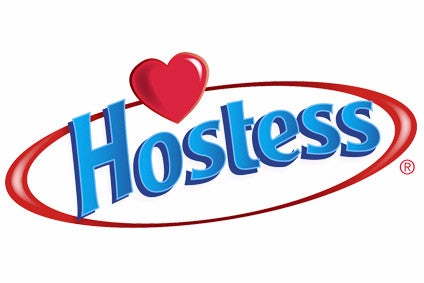 Hostess Brands is looking at making more acquisitions of companies supplying in-store bakeries, a market the Twinkies maker is growing faster than the sweet baked goods sector where the US snacks group does most of its business.
In June, Hostess snapped up US-based in-store bakery company Superior Cake Products, which makes baked goods sold through in-store bakeries at retailers.
Speaking to analysts after Hostess Brands announced its financial results for 2016, CFO Tom Peterson said further deals in the in-store bakery, or ISB, market would be one way in which the company would look to deploy its capital.
"From a capital allocation perspective, in addition to reducing our debt leverage ratio, we will continue to explore complementary tuck-in M&A in the fragmented ISB category as well as continue to make strategic investments to support our growth," Peterson said.
Bill Toler, Hostess's president and CEO, said the in-store bakery category was growing at around 4% a year, a rate he said was greater than "the center of the store, sweet baked goods category". Toler claimed the strength of the Hostess brand would help it ride the growth being seen in that part of the market.
"Hostess, from a consumer perspective, has the permission to win in the right play and [in] sweet baked goods categories all around the store, whether they are in our traditional, fresh aisle, whether it's the in-store bakery, whether it might be in frozen. The Hostess brand certainly has the shoulders and has the strength to play in all those areas," Toler said.
"In-store bakery being larger than our packaged products, also growing faster than our packaged products, gives us a great place to take that Hostess brand and also potentially make products on our assets that we could take over there under the Superior brand or under other brands."
In February, the company launched a line of products, Hostess Bake Shop, into in-store bakeries as part of its bid to grow in the category. Toler said Hostess also plans to use its distribution network to expand the presence of Superior, which he described as a "primarily northeastern-centric company".
Nevertheless, Hostess told analysts it expects the bulk of the rise in revenue in 2017 to come from its core business. Hostess, which was acquired by US private-equity firm The Gores Group in November and then listed on the Nasdaq, generated pro-forma revenue of US$727.6m in 2016. It has forecast revenue of $781m this year.
Peterson said Hostess has been and is working on "a number of white space initiatives", including a tie-up in ice cream with Nestle, and expects to see some growth from those moves but added: "Frankly most of the growth is core. We've got a number of white space initiatives coming out right now and it's early in the year, so it's hard to say which one of those – whether it's the foodservice or international or ISB or frozen or all those – which one is going to take off at what rate. While the $781m certainly has some expectation around white space growth, a lot of that really comes from the core expansion of new products on the core."