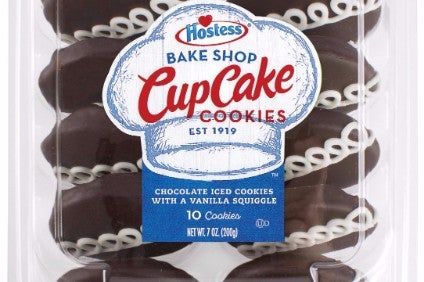 US cake maker Hostess Brands has reported higher first-quarter sales and profits, helped by recent M&A and product launches.
The Twinkies owner said its net revenue for the three months to the end of March increased 15.2% to US$184.5m, compared to the pro-forma $160.2m the business generated in the first quarter of 2016.
Hostess said its net revenue rose 9.1% when excluding sales from its in-store bakery business, a category the company entered through its acquisition of US firm Superior Cake Products in May last year.
The group gave an adjusted EBITDA figure of $54.5m, up 13.3% on the pro-forma result from the first quarter of 2016.
The business' first-quarter net income was $24.2m, almost double the pro-forma $12.3m for the opening three months of last year.
The pro-forma results are as if Hostess Brands' sale to US private-equity firm The Gores Group, which was completed in November, was made on 1 January last year.
"We are pleased with our strong start to the year and continued ability to gain market share," president and CEO Bill Toler said. "Our 2017 new product initiatives and our holiday and seasonal programmes provided solid growth in the first quarter and we are optimistic about their potential for the year."
Hostess reiterated its forecasts of annual net revenue of $781m and adjusted EBITDA of $235m.