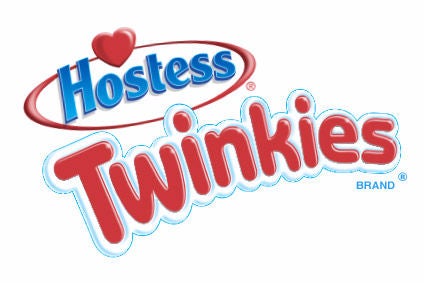 Hostess Brands LLC has said expanded product lines, new acquisitions and product innovation will form part of its blueprint for strategic growth as the US baked goods group forges ahead under new ownership following a deal announced yesterday (5 July).
Hostess' current owners Apollo Global Management LLC and C Dean Metropoulos and family, said yesterday that they had entered into a definitive agreement to sell a majority stake in the company – the maker of iconic US brands such as Twinkies and Ho Hos – to a publicly-traded affiliate of investment firm the Gores Group for around US$725m.
Speaking during a conference call with analysts, Dean Metropoulos, who will continue as executive chairman of what will become Hostess Brands Inc, said the new partnership structure for Hostess "will provide the flexibility and support to reach out to a much broader array of consumers for many years to come".
Bill Toler, who will continue to serve as CEO of the company under its new ownership, was upbeat on the company's position in the US market as a maker of sweet treats such as Twinkies and HoHos. He said snacking "as an overall behaviour continues to grow and expand in all its forms", which provided ideal opportunities for the future.
Toler said Hostess already has a 16% market share and "we are going to continue to expand the depth and breadth" of what the company offers. Hostess' approach already gets the company's products "into more stores, provides more opportunity and ties in well with small compact retailers", Toler said.
However, Toler said it was important to focus on "other frontiers". These will include branching out into the frozen retail sector, he said. "This summer, we are going to be launching frozen fried Twinkies into retail." Toler also announced unspecified plans to "expand into foodservice, starting later this quarter". He said Hostess will also "continue to expand and grow our international business, because there is strong demand for Hostess products all over the world."
Toler said that later this year, Hostess plans to "expand even further" its strategic partnership with Mars, following the launch of M&M Brownies and Milky Way Brownies.
In addition, the iconic Twinkie will make its "big screen debut" later this year in a "Key Lime Slime" flavour to coincide with the release of the latest film in the "Ghostbusters" franchise.
Toler said Hostess continues to have "an incredible brand awareness of over 90%". This is beneficial to Hostess's relationship with retailers and "strengthens our customers' desire for Hostess to grow", he continued.
The snack cake operations of Missouri-based Hostess, which operates bakeries in the US states of Kansas, Georgia and Indiana, was acquired by Metropolous & Company and Apollo Global Management in 2013 after the company filed for bankruptcy.
Last month's acquisition by Hostess of US-based in-store bakery company Superior Cake Products, the company's first acquisition since returning to the market under new ownership three years ago, will give the group "access to the in-store bakery business that is growing at an even faster rate than the bakeries we operate today", Toler said.
"Today, Hostess is really a billion dollar brand in terms of consumer retail spend," Toler said. We like to think of ourselves as a billion dollar start-up." He said Hostess was now set to further build on its "incredible brand power and its emotional conection with consumers".