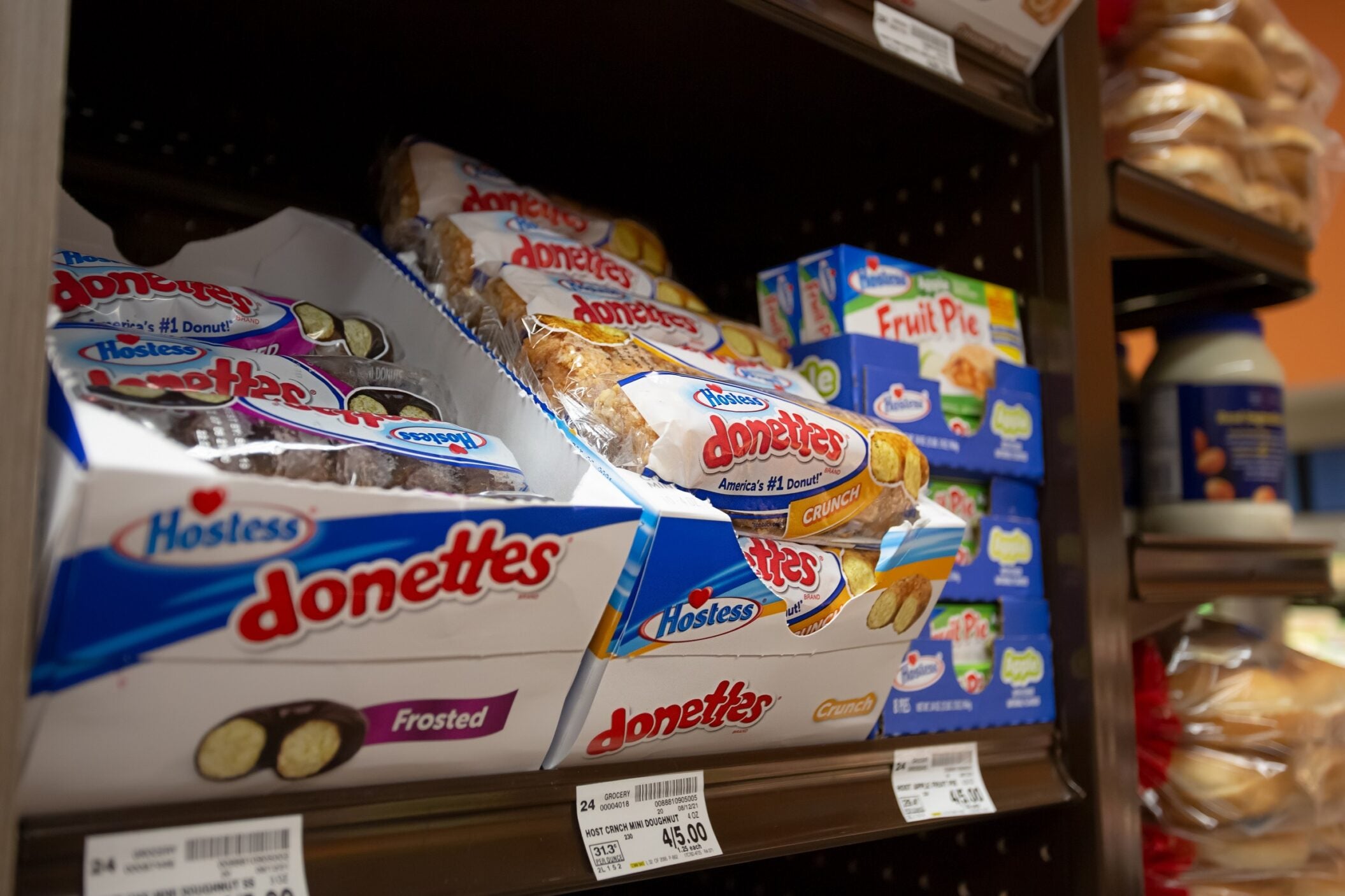 Hostess Brands predicts last year's high double-digit pricing will be enough to deliver on the US snack maker's growth guidance for the new financial year.
The Kansas-based sweet baked goods producer raised prices in 2022 by 16.3%, not enough to retrieve its cost of goods sold (COGS) inflation of 20%. However, volumes held up at a positive 2.6%.
President and CEO Andy Callahan, discussing the year's results on Tuesday (21 February), said the results showed snacks continued to outperform the overall food category even with the current cost-of-living headwinds. And he expects similar resistance to pricing in the event of a US recession.
"Underlying consumer snacking preferences and increasing snacking occasions, including for sweet snacks, continue to increase, even as consumers adjust to the current economic environment," Callahan said in his prepared remarks ahead of a follow-up call with analysts.
"Historically, our core snacking categories held up well during past recessions. Based on our recent discussions with consumers as we seek to better understand the impact of the current environment, we expect that snacking will continue to perform better than overall food."
The Twinkies and Ding Dongs brand owner saw revenue climb 18.9% last year to US$1.3bn. For 2023, Hostess Brands is guiding to 4-6% growth, driven by price and mix and "relatively" flat volumes.
"We expect to get back to historical consumption patterns in 2023 as consumers adjust to new prices and we lap multiple year-ago price increases," Callahan said.
He added during the Q&A session: "Volume is flattish for the full year and then price-mix gets us to the total guide. We believe all of the pricing that we have in is all the pricing we need to deliver the guide."
Callahan explained the context and drivers around the relative inelasticities Hostess Brands experienced last year as finance chief Travis Leonard pointed to easing inflationary pressures for 2023.
"What we see is our investment in innovation, our investment in marketing, our execution, our work on driving our partnership and enhanced merchandise with our customers," Callahan said. "That's all offsetting any short-term impact that we'll see on elasticity."
CFO Leonard predicted high-single-digit inflation for 2023, with "greater headwinds in the first half", a trend also envisaged by Hostess Brands peers in packaged foods.
Elsewhere in the guidance, the Donettes brand maker pointed to adjusted EBITDA of $315-325m.
That metric rose 9.4% last year to $294.1m, although the margin declined more than a 100 basis points to 21.7% from 23.5% a year earlier. Adjusted earnings per share are seen at $1.08 to $1.13, representing a 10-15% increase over 2022.