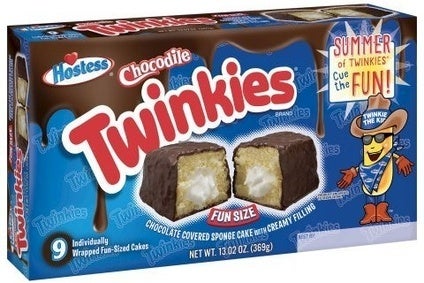 The owners of Hostess Brands LLC, Metropoulos & Co and Apollo Global Management, have insisted they are not considering selling or listing the business "at this time".
Reports yesterday (7 July) suggested that the private equity firms were considering an initial public offering of the Twinkies maker having rejected bids for the business in the region of US$2-2.5bn.
A spokesperson for Metropoulos confirmed it and Apollo have "received proposals" for both a sale and an IPO "in recent weeks". However, the spokesperson noted: "At this time it is premature to consider either alternative. Hostess has experienced a tremendous turn around in the past two years and we are excited to continue to build upon the strong growth of these iconic American brands."
Metropoulos and Apollo acquired the snack cake assets of the former Hostess Brands in 2013 after the company filed for bankruptcy.
According to estimates from BB&T Capital Markets analyst Brett Hundley, over the last two years Hostess has regained 70%-plus of pre-bankruptcy revenues while it has also "drastically reduced employee, distribution and operating costs". The firm now operates three snack cake plants, versus 12 facilities in 2013.
"We understand that revenue for Hostess Cake is currently approaching $700m+, with EBITDA around $200m+ and an asking price of $2bn+, which now seems to be closer to $2.5bn," he said yesterday.
US food group Post Holdings, bakery group Flowers Foods, Mexican bakery giant Grupo Bimbo and Switzerland-based bakery company Aryzta are said to be among the suitors that had made non-binding bids for Hostess.