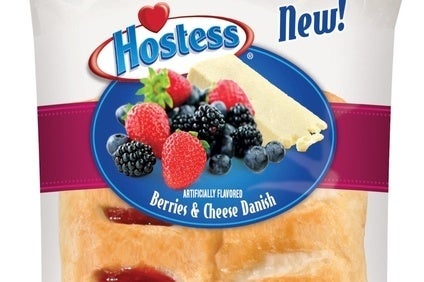 Hostess Brands LLC, the US baker, has launched a selection of baked goods, designed to target the "all day snackers".
The company has introduced Danish pastries and Jumbo Muffins to its portfolio, as well as adding to its Donettes line.
"Given the growth in snacking and consumers' tastes for satiating, sweet snacks at all hours of the day, the Danish Pastries, Jumbo Muffins, and Glazed Donettes are strategic product line additions," said Andy Jacobs, chief customer officer at Hostess. "Hostess has been driving the sweet baked goods category growth with a focus on both breakfast and all-day snacking."
All products will be available nationwide in single-serve packs for an RSP of US$1.79 from January.