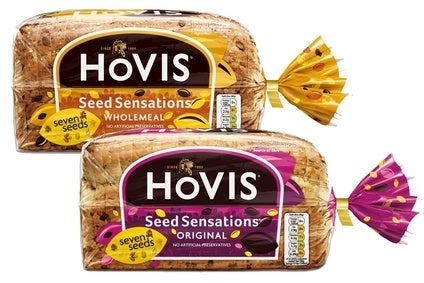 Bob Spooner, the CEO of UK bread manufacturer Hovis, is to leave the business.
Hovis, majority-owned by US private-equity firm Gores Group, said Spooner had resigned to "take up a new overseas based opportunity driven by family reasons".
Former owner Premier Foods plc ceded majority control of Hovis earlier this year after deciding to put the business into a stand-alone joint venture. Gores paid Premier GBP30m for 51% of the company.
Gores MD Fernando Goni said today (30 October): "We are delighted with the progress the business is making both operationally and commercially. Six months in, our partnership is proving highly effective and we remain confident that the talented Hovis leadership team will continue to unlock the potential of the Hovis brand and drive value for all stakeholders."
Spooner underlined he had decided to leave Premier "for entirely personal reasons". He said: "The Hovis business has made amazing progress over the past two and half years and I've loved being part of that journey."
Executive chairman Nish Kankiwala added: "He leaves the business in great shape with Hovis achieving a significant year on year increase in profits as the only UK bread brand that is growing. We now have the structure, investment and leadership team in place to build on this momentum and ensure the business goes from strength to strength."
Kankiwala and the Hovis board are to look for a replacement for Spooner, who will leave the business in January.