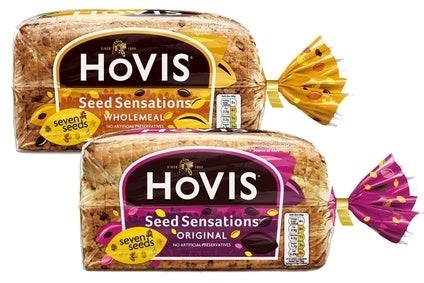 Hovis has announced CFO Michael Kennedy has left the UK bread maker as the company seeks to meet its "ambitious growth targets".
The news leaves Hovis, now majority-owned by US private-equity firm Gores Group, looking for a CFO and a CEO. In October, the company said CEO Bob Spooner had resigned to "take up a new overseas based opportunity driven by family reasons".
Kennedy joined Hovis last year after previous owner Premier Foods plc spun off the business into a joint venture with Gores Group.
Spooner insisted Hovis had "come a long way in setting up the business for future growth" since the formation of the venture. He said Kennedy had "done a good job in laying the foundations and putting an infrastructure in place during the transition process".
However, he added: "We are now in the next phase of the company's evolution and Hovis is looking for an individual, with a proven track record for delivering sustainable profitable growth, to join its leadership team as it moves forward."
Hovis declined to comment on its profitability but, citing figures from IRI, pointed to its sales performance in recent weeks. "Although the bread category is under tremendous pressure, Hovis was the only bread brand to deliver sustained value growth in the latest 12 weeks ending 6 December," a spokesperson said. "The business has made great strides since last April and we continue to invest in capital and brand as we drive the business forward."
Mark Stanworth, the CFO at baby and child products manufacturer Mayborn Group, will join Hovis as interim CFO.
The spokesperson for Hovis said the company was making "encouraging progress" in its search for a new CEO. "We are attracting a high calibre of candidates who all have the appetite to join a dynamic business, which is fully supported by significant investment."