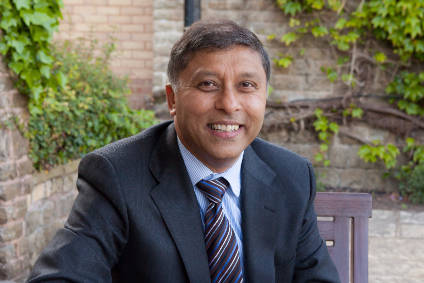 Hovis Ltd, the UK bakery group, has named executive chairman Nish Kankiwala its new CEO after Martyn Wilks decided to leave the business after a year in the role.
Wilks became Hovis last May, replacing Bob Spooner, who had left the business in January.
Kankiwala, whose career includes 15 years at Unilever and a decade at PepsiCo, became Hovis executive chairman in May 2014, just months after US private-equity firm Gores Group acquired a majority stake in the bread maker from Premier Foods plc.
Asked by just-food if having three CEOs in 18 months inhibits progress at Hovis, Kankiwala said today (19 April): "No, not at all. We have worked together as a board and senior management team to drive the business forward. Together with representatives from our private-equity partners, The Gores Group, we have put a very targeted three-year strategy in place for Hovis and invested to drive the brand, for which there has been exciting new product launches with more to come."
In a separate statement, Hovis said it had not hired an external candidate to replace Wilks because "Nish is close to the Hovis business and brings not only an intimate understanding of the challenges faced by the bread category, but also has a strong background in private equity led companies". The company added: "He is well-known to customers and employees and it is absolutely the right decision to maintain continuity and drive the business forward."
Hovis said Wilks, who has worked at Mars Inc and Dairy Crest, had decided to "move on from corporate life" to spend more time with his family and on an non-executive role with the governing body of the All England Netball Association.
The deal between Gores Group and Premier in 2014 left the US private-equity firm with a 51% stake in the business, with the Mr Kipling maker owning the rest.
Last month, alongside Premier's announcement of McCormick & Co.'s interest in the company, the company provided an update on its results for the 52 weeks to 2 April, numbers it expects to announce on 17 May.
Premier said it had been reviewing the carrying value and status of its two associate companies, Hovis Holdings Ltd and powdered desserts business Knighton Foods Ltd. In the announcement, Premier said it estimated its share of loss in the associates for the year 2015/16 would be approximately GBP18m. It said the charge "reflects certain one-off costs as well as ongoing trading". Premier had previously disclosed its share of loss in the associates was GBP7m for the 26 weeks to 3 October 2015.
Premier also said it expects to write-off fully its remaining investment in Hovis of around GBP8m.