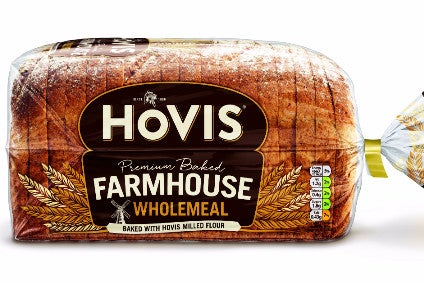 The owners of UK bread brand Hovis are not confirming the veracity of a story linking them to a sale of the brand.
UK broadcaster Sky News reported yesterday (9 June) that Premier Foods and The Gores Group are to "explore a sale" of the brand, which dates back to 1886, and suggested a deal could be worth more than GBP100m (US$127.7m).
Sky News said it had learnt that Hovis' majority owner, US private-equity firm The Gores Group, has hired bankers to sell its controlling 51% stake in the bread producer, which it acquired from UK-based Premier Foods six years ago.
It further suggested, quoting City sources, that Hovis had appointed a company to oversee an auction of the business.
Sky News, quoting "insiders", suggested Premier Foods, which owns brands including Mr Kipling cakes and Bisto gravy, would use the sale process as an opportunity to sell its 49% stake in the company.
However, when contacted by just-food, a Premier spokesperson said: "I'm afraid we can't comment on the story."
California-based The Gores Group had not replied to a request for comment at the time of writing.
A Hovis spokesperson stated: "We do not comment on market rumour and speculation. Hovis is performing strongly as a business and Gores and Premier Foods remain supportive shareholders."
Sky News's story suggested it is the fact Hovis, which employs more than 2,700 people, is performing strongly – partly as a result of increased demand for bread during the Covid-19-induced lockdown – that makes its sale a timely option for its owners.
In April, London-listed Premier Foods completed a long-awaited strategic review.
The Batchelors soups and Angel Delight owner had been expected in some quarters to announce a piecemeal sell-off of parts of the business or even a sale of the whole company upon the conclusion of the review. Instead, Premier Foods opted to combine its pension funds, the serving of which has been a financial impediment for the firm for some time.