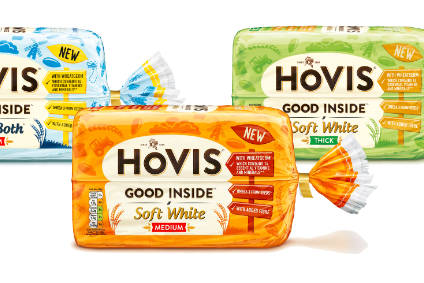 Hovis Ltd, the UK bread maker, has set out plans to cut over 100 jobs in the face of falling demand in the country.
The company, controlled by US private-equity firm Gores Group, is looking to close a bread production line at its site in Wigan, in north-west England.
Simon Devereux, Hovis' chief operations officer, said the company wanted "to align bread production with the forecasted reduction in demand".
The move is subject to a minimum of 45 days of consultation with staff but, if the closure does go through, it will affect 111 jobs. A production line for crumpets and the logistics operation at the facility will remain open.
Devereux said Hovis was also looking to combine its "logistics and manufacturing functions" at three other sites in Bradford, Nottingham and Avonmouth sites, as well as restructuring its central logistics management team.
He said the moves, also subject to consultation, "could potentially result in a further reduction in roles".
In a further statement to just-food, Hovis said the potential changes at the three sites had been lined up to "achieve the necessary balance between production and demand and to have a fully integrated supply chain under one management structure".
Hovis, in which previous owner Premier Foods plc still owns a 49% stake, has nine bakeries, six flour mills and two regional distribution centres across the UK.